AROMATHERAPY WEIGHTED BLANKET
Product
Purple
White
Duo Pack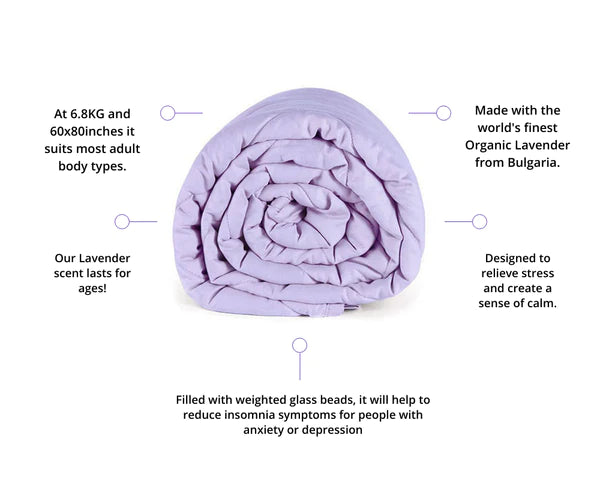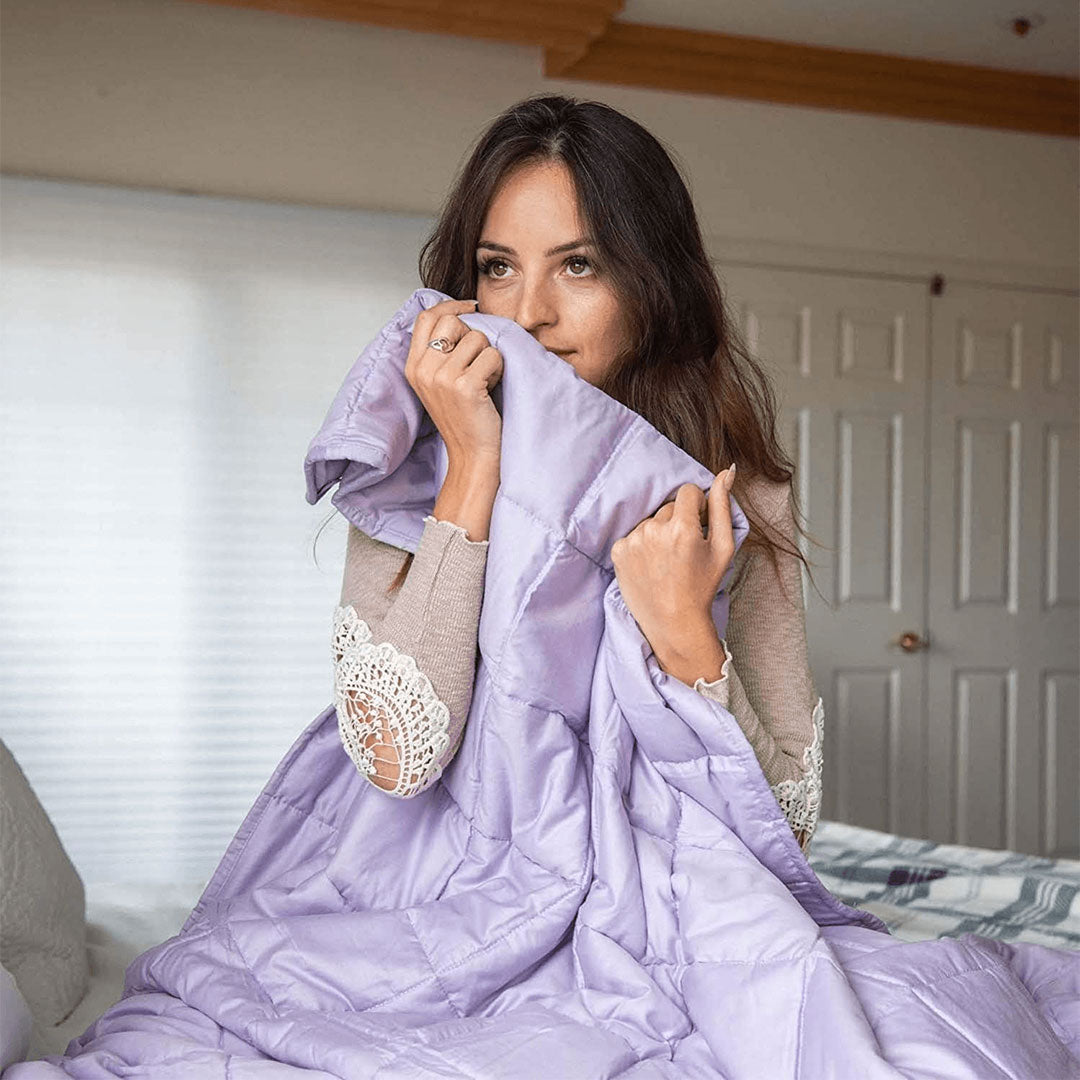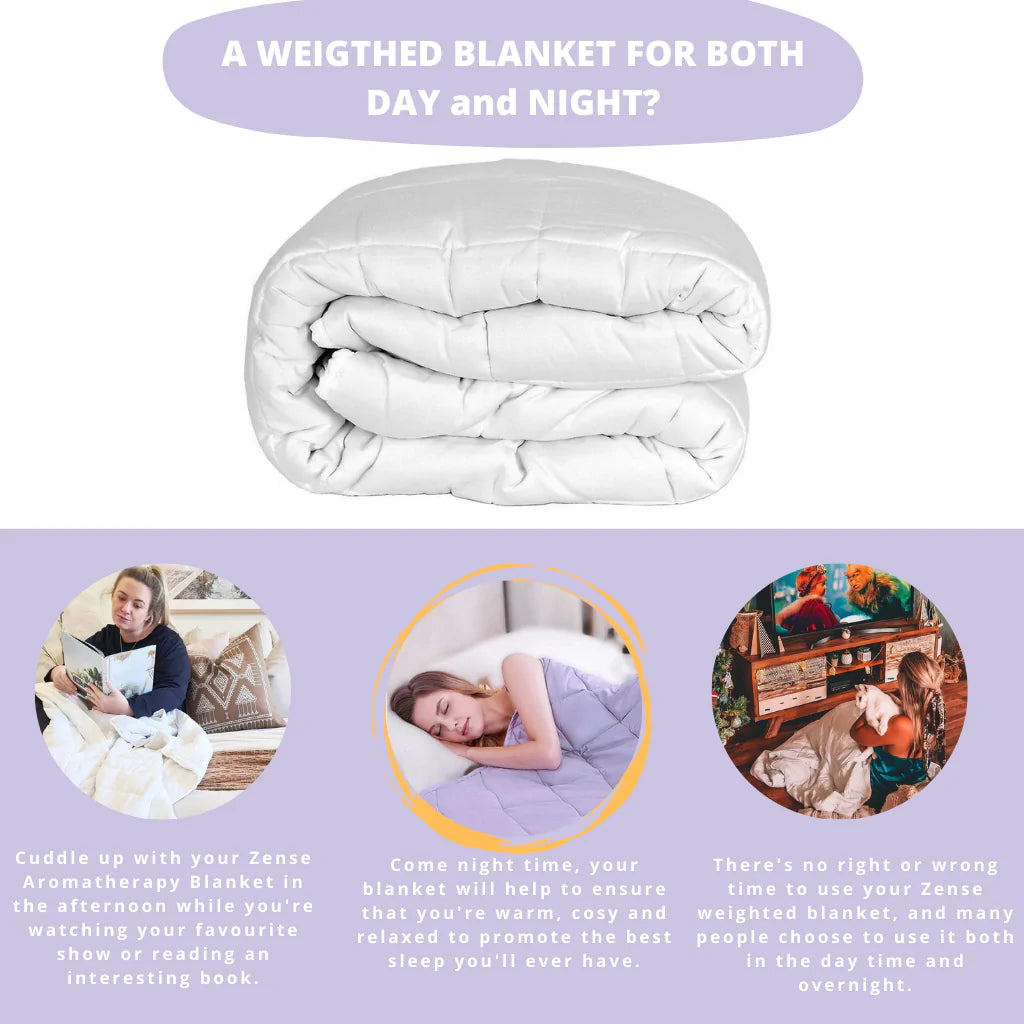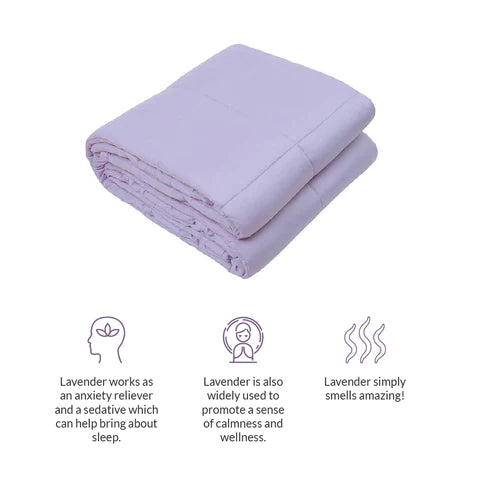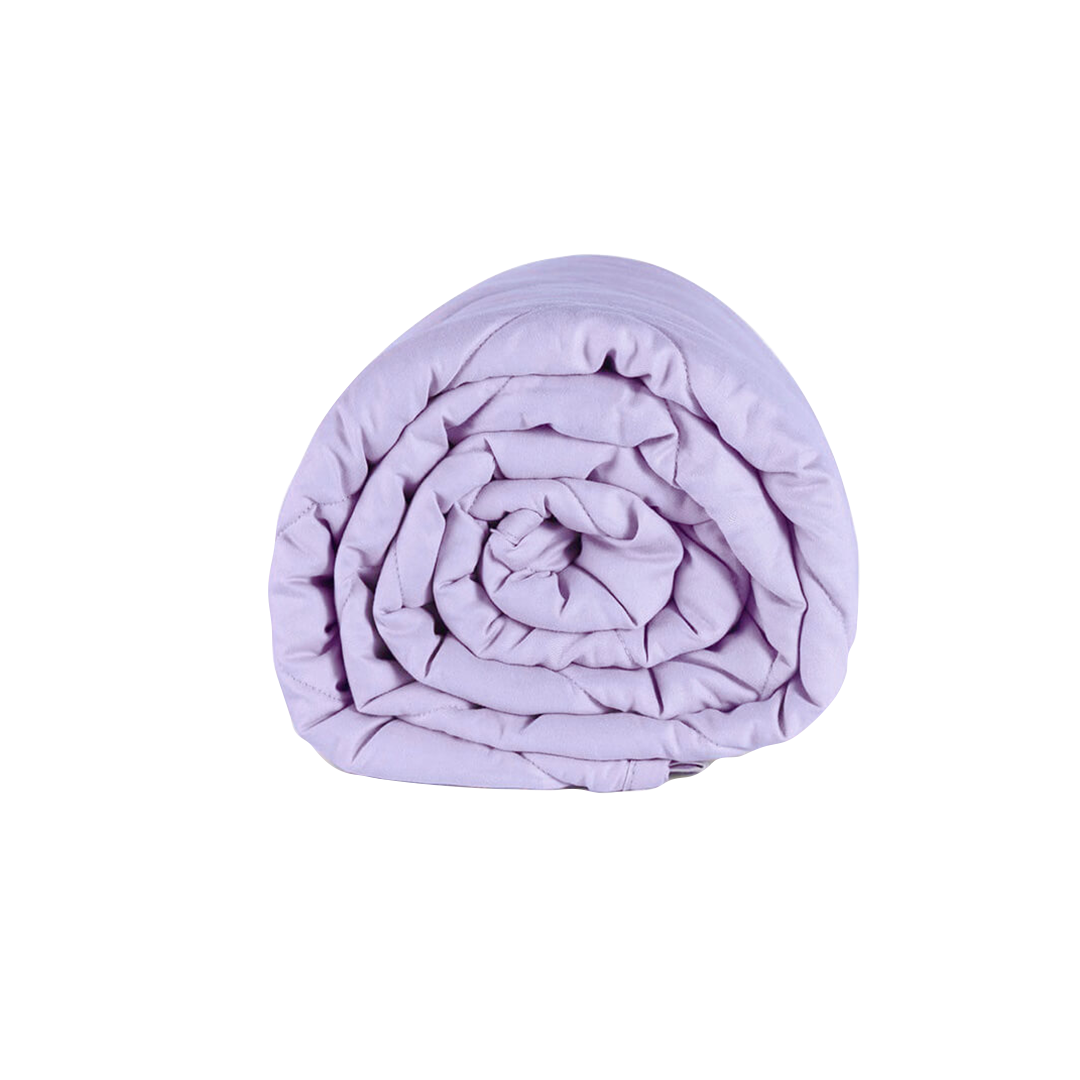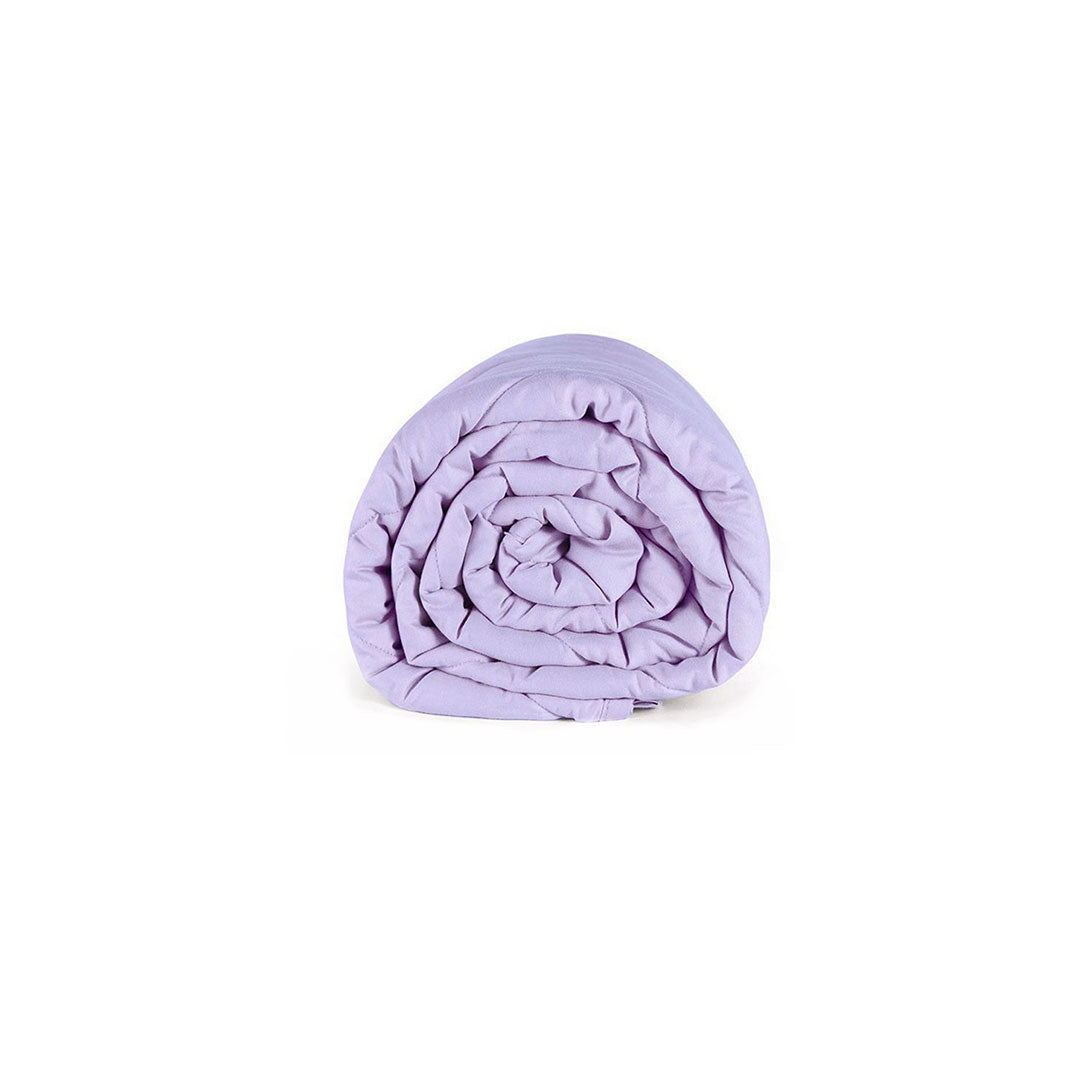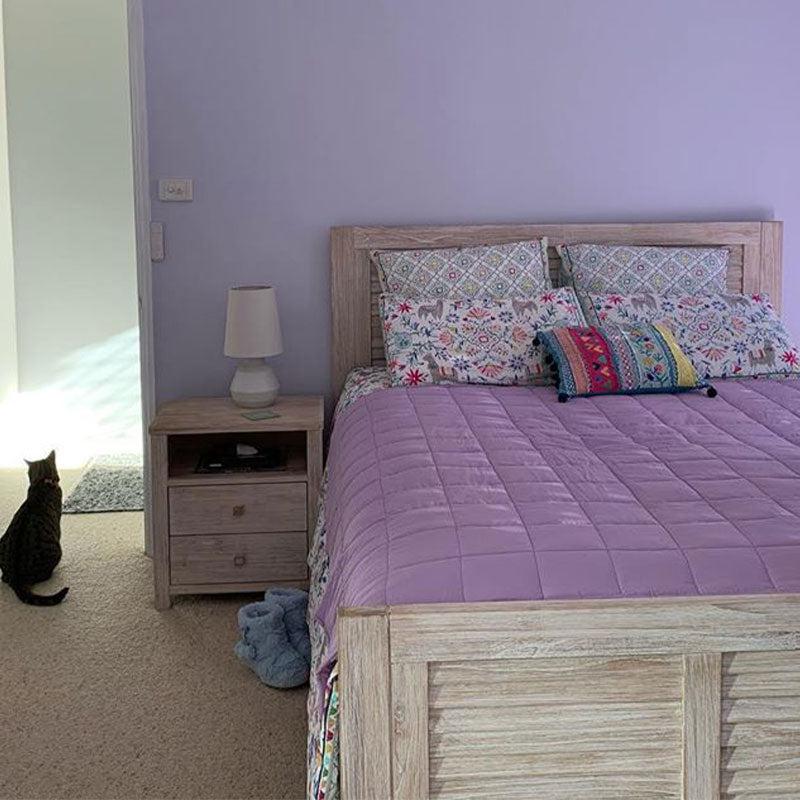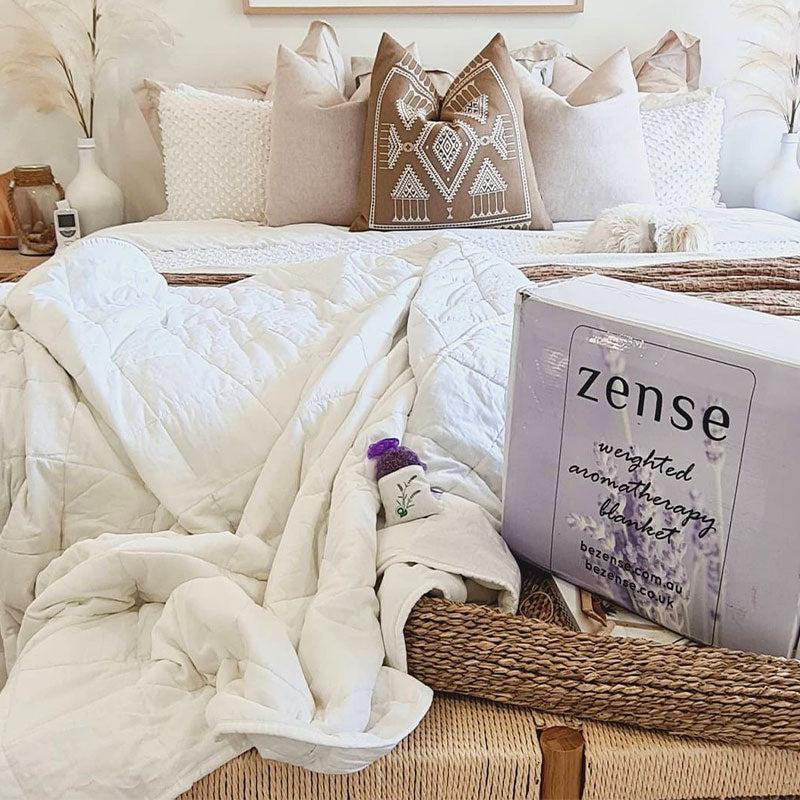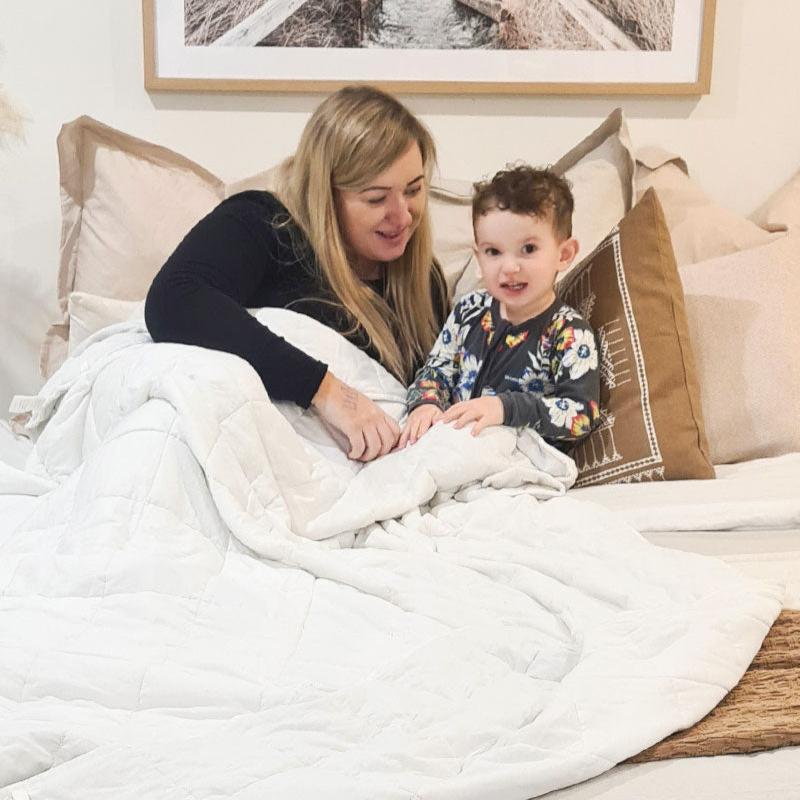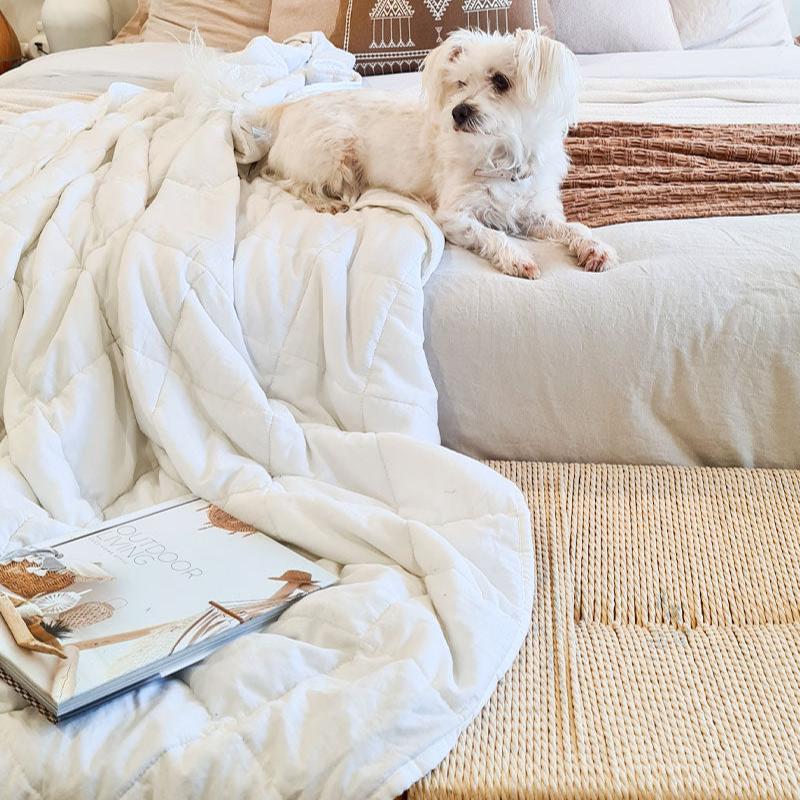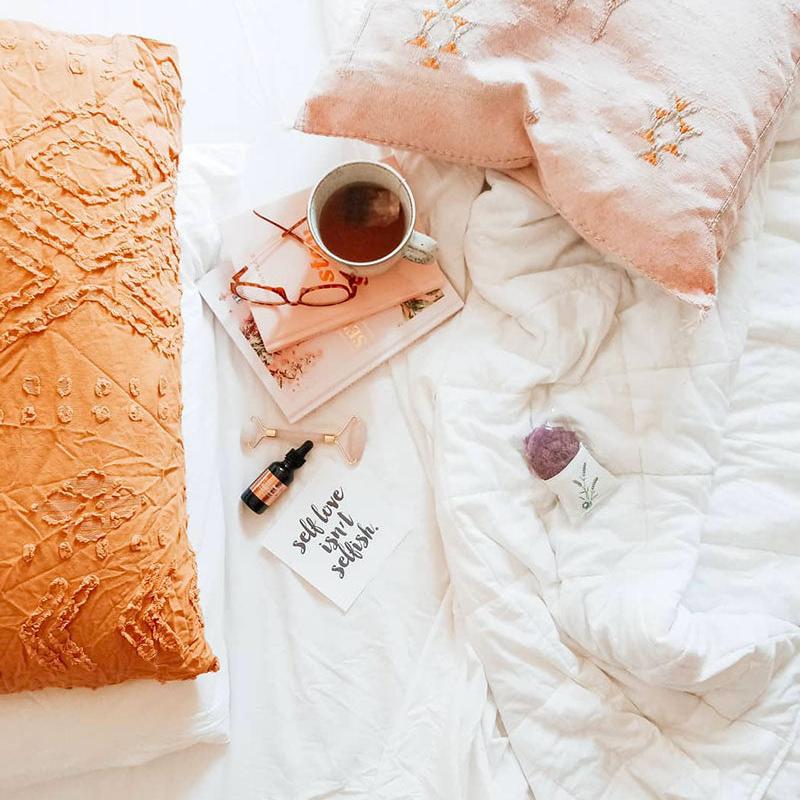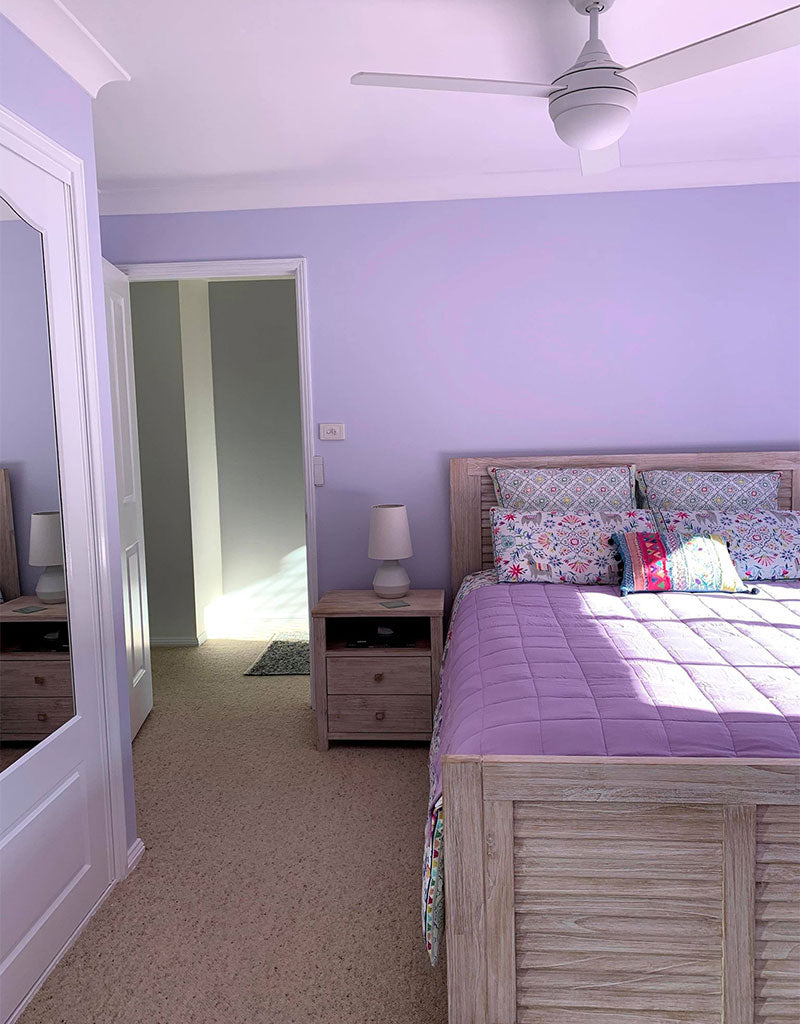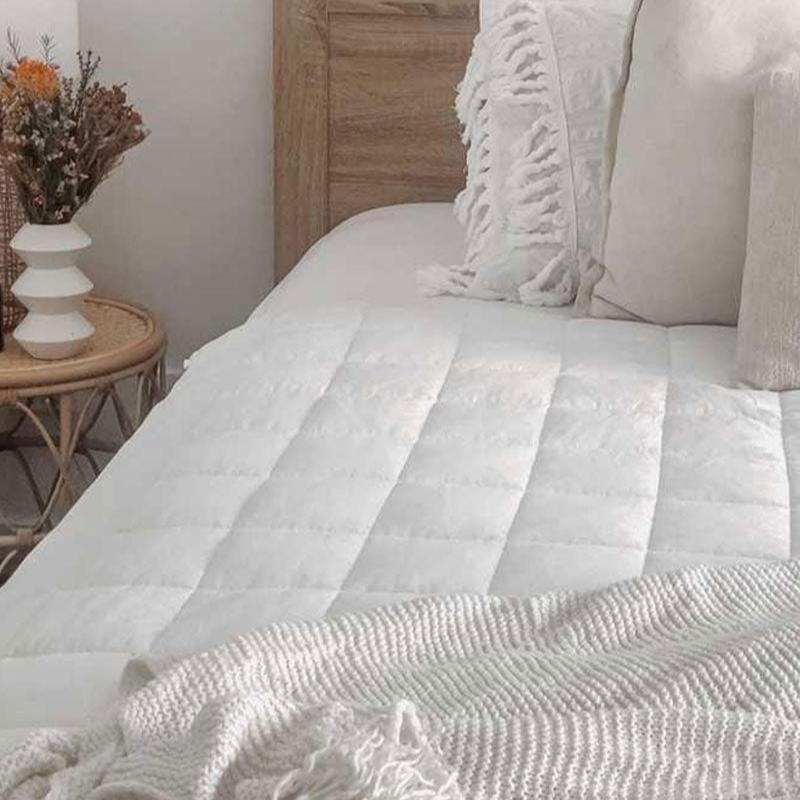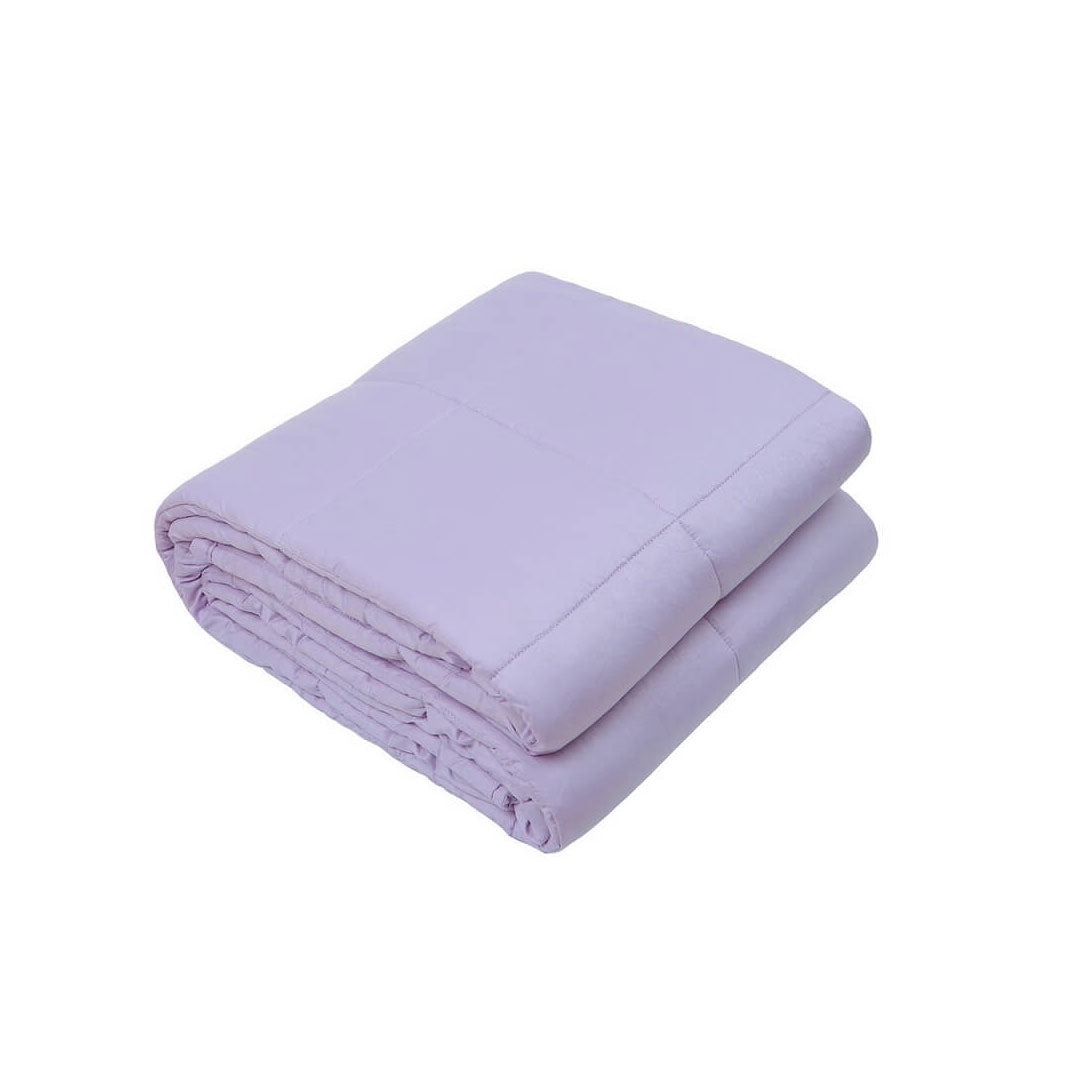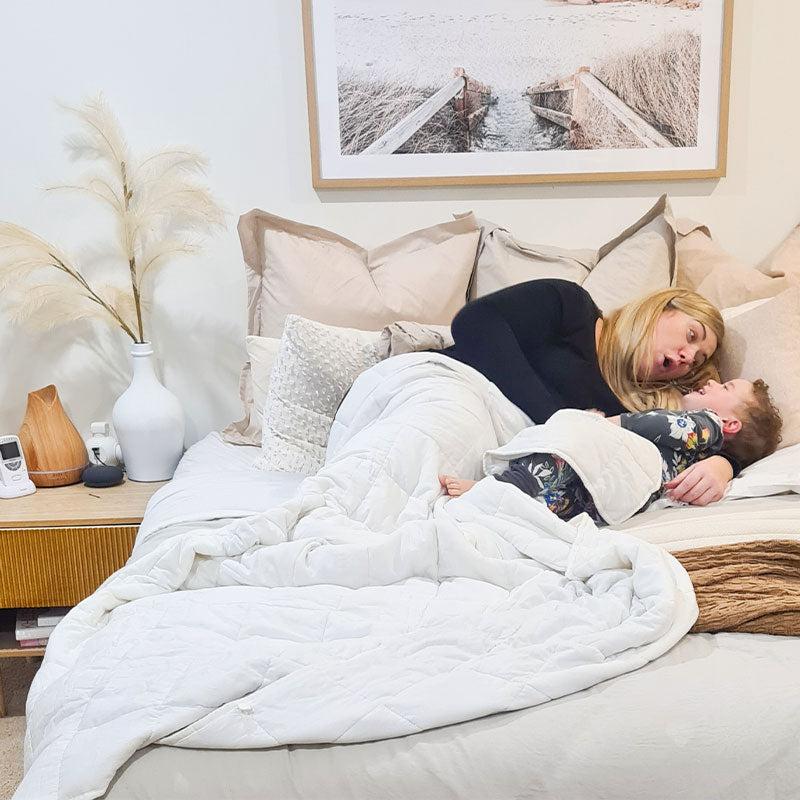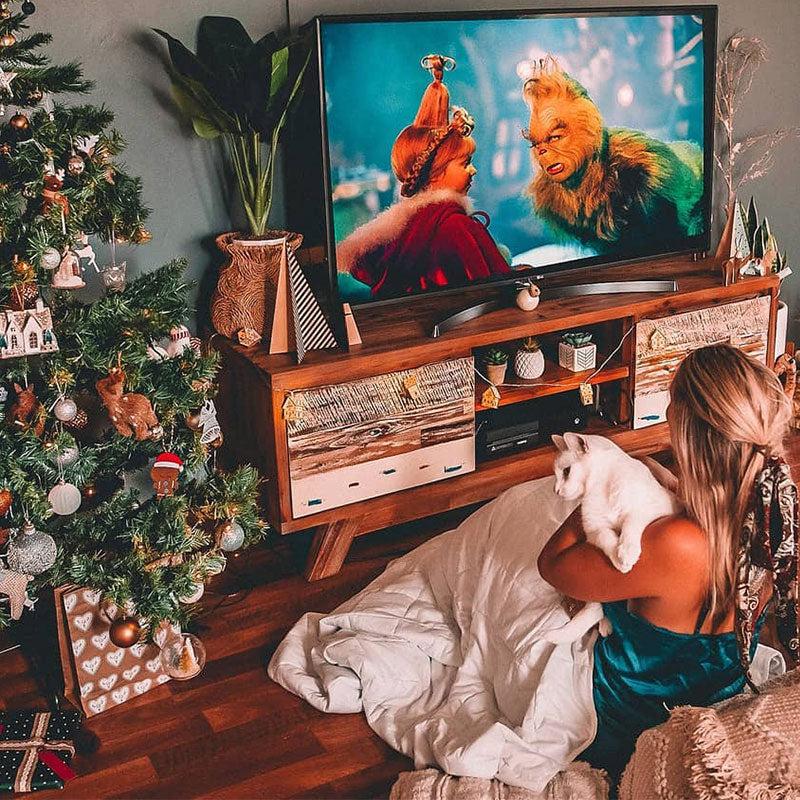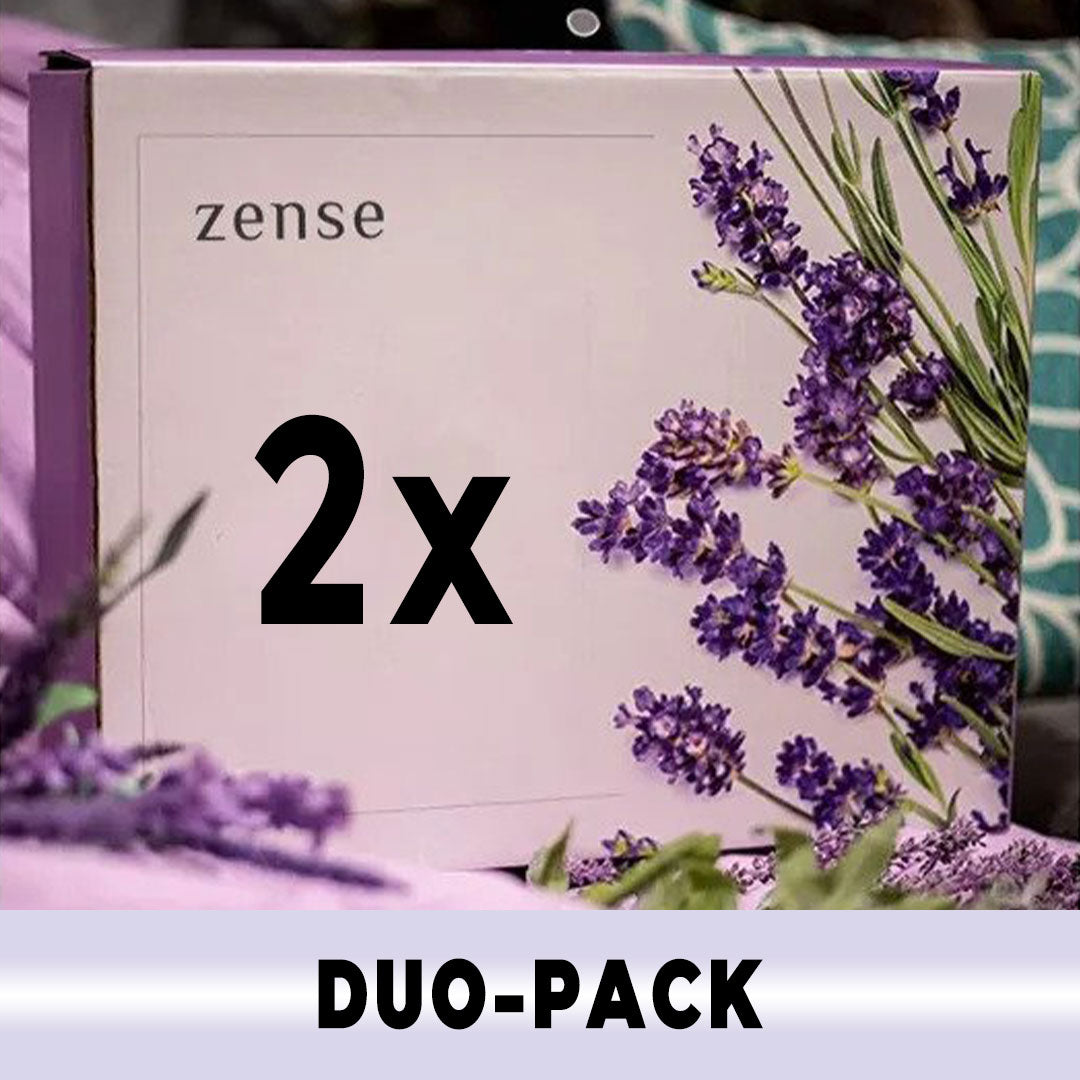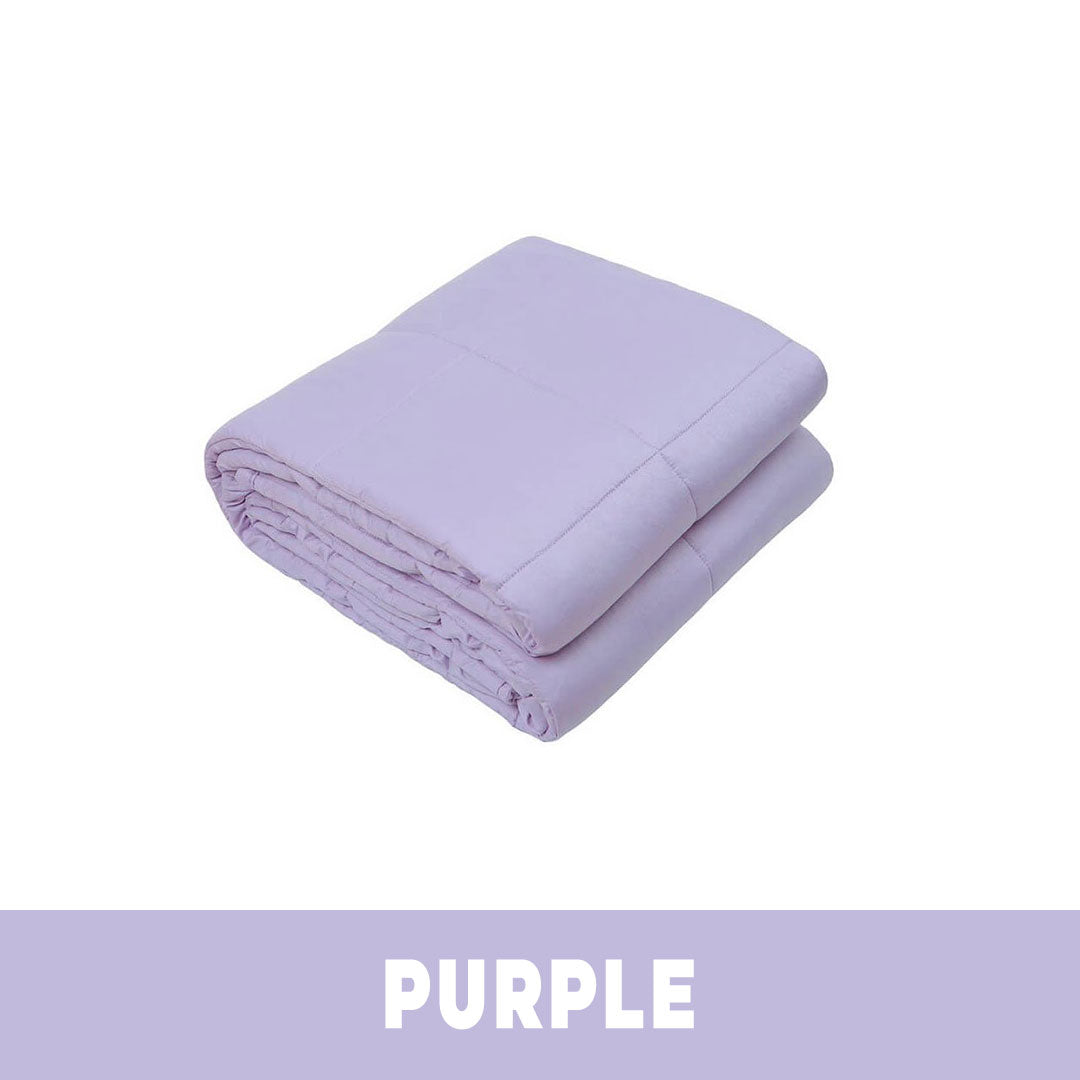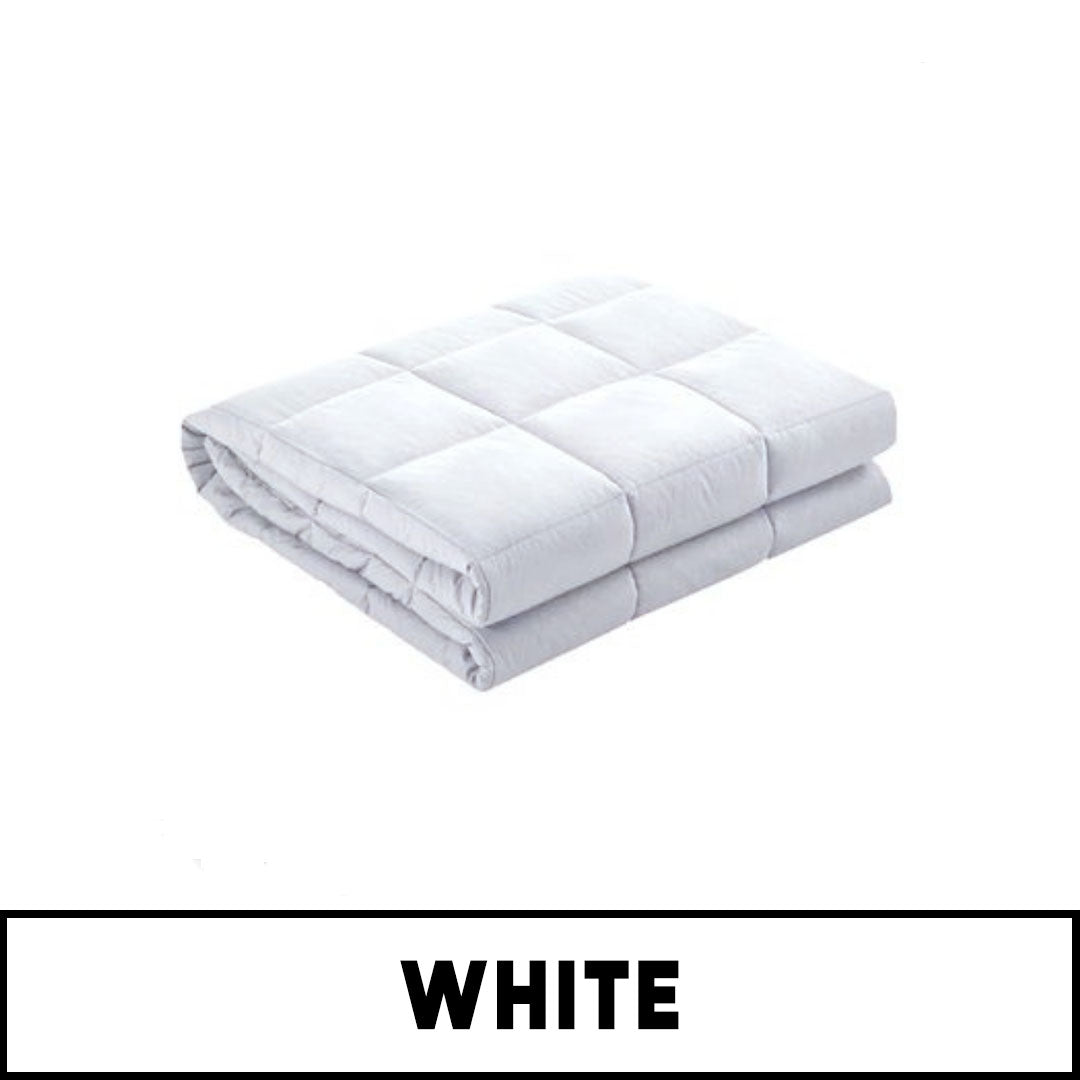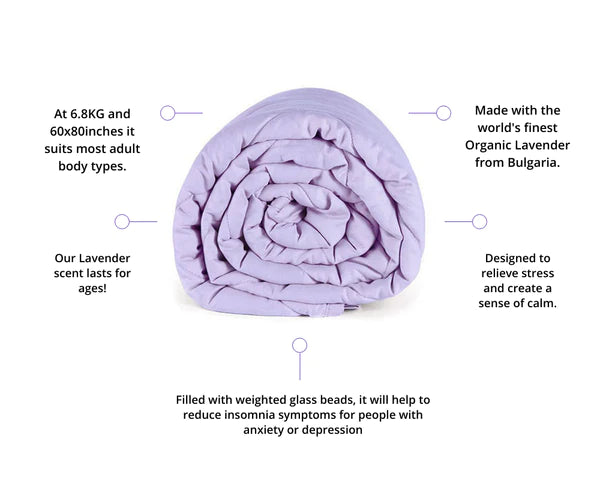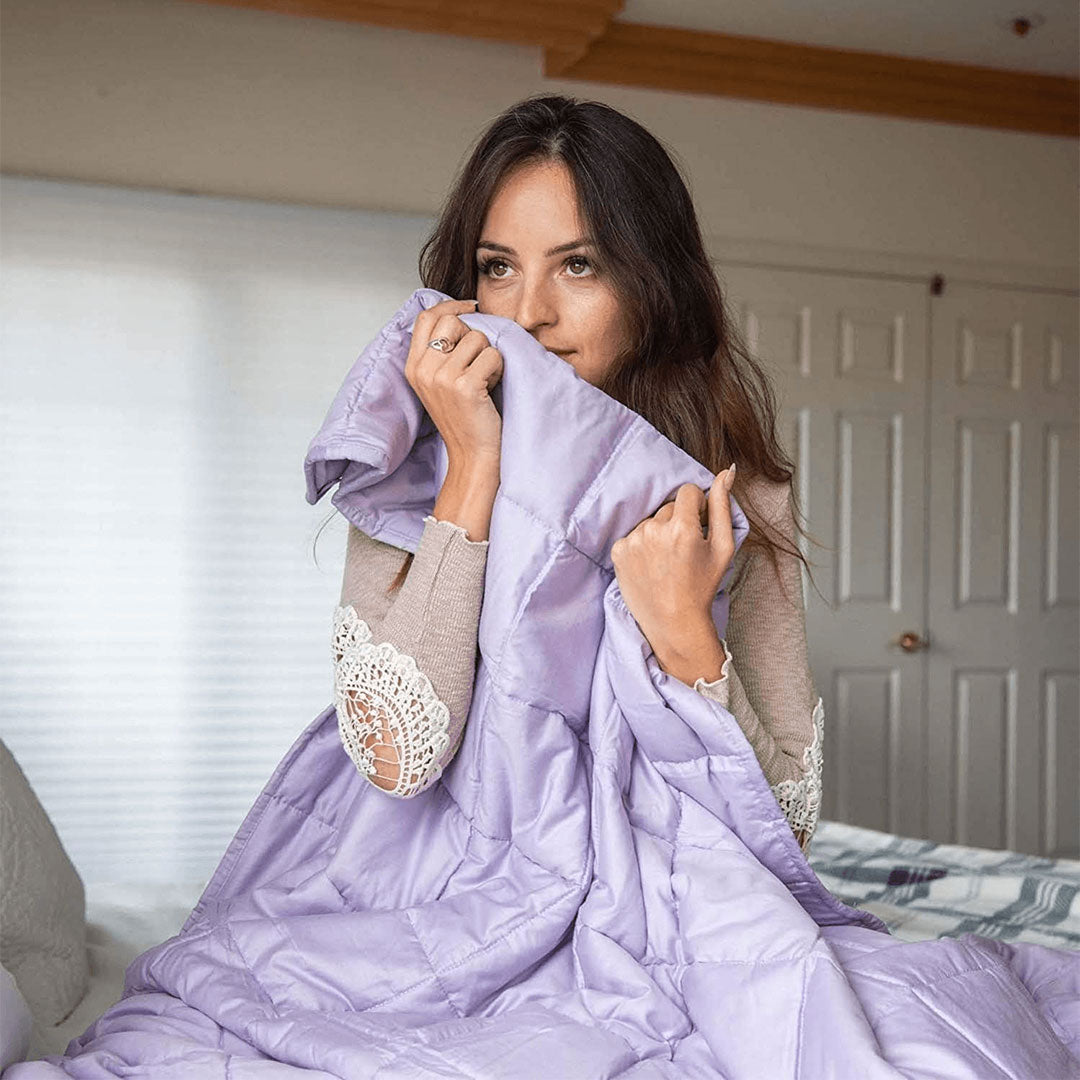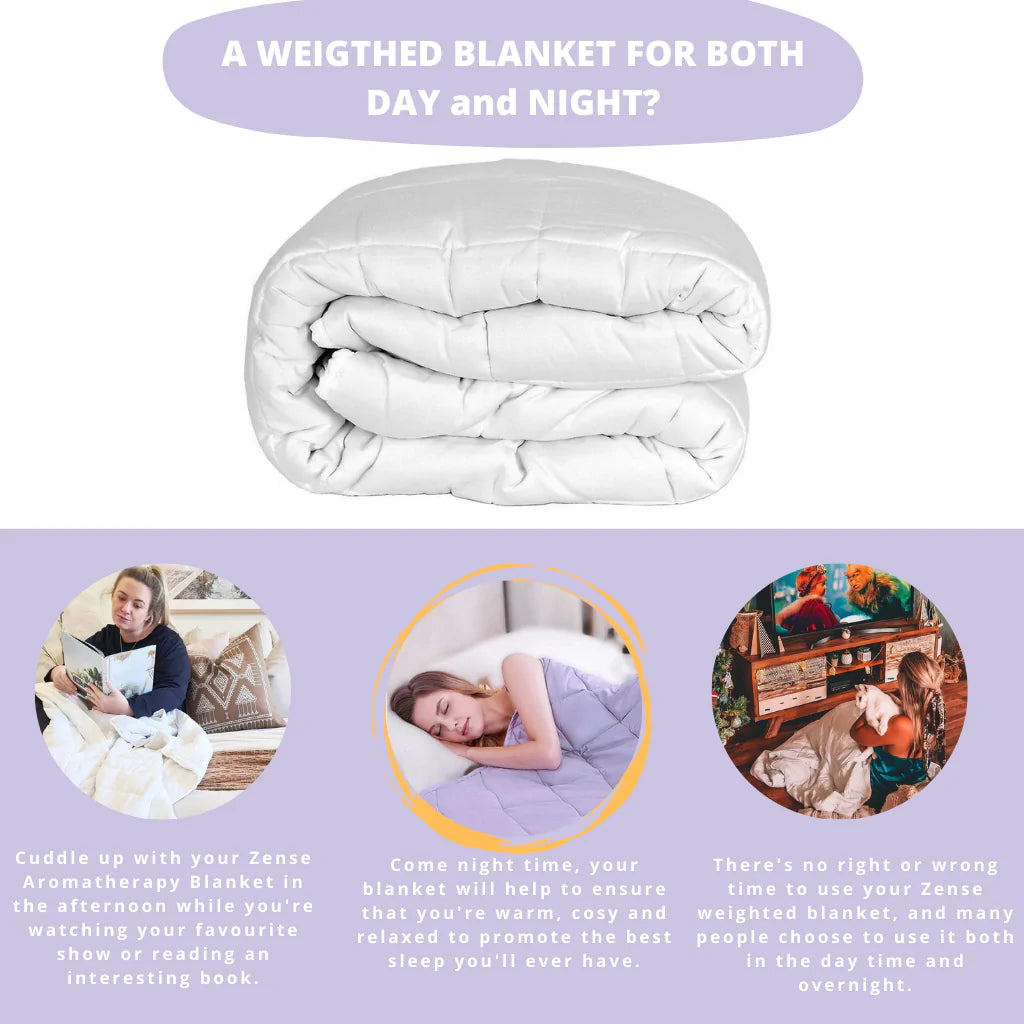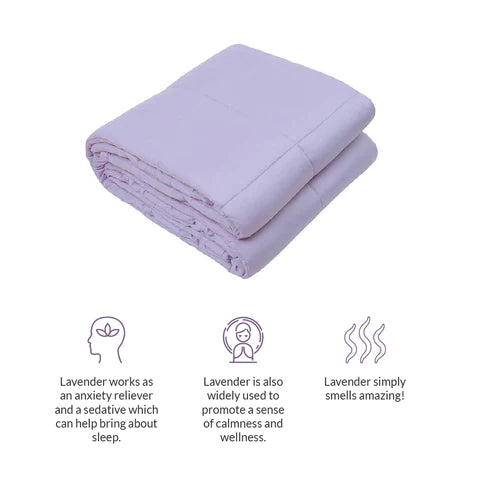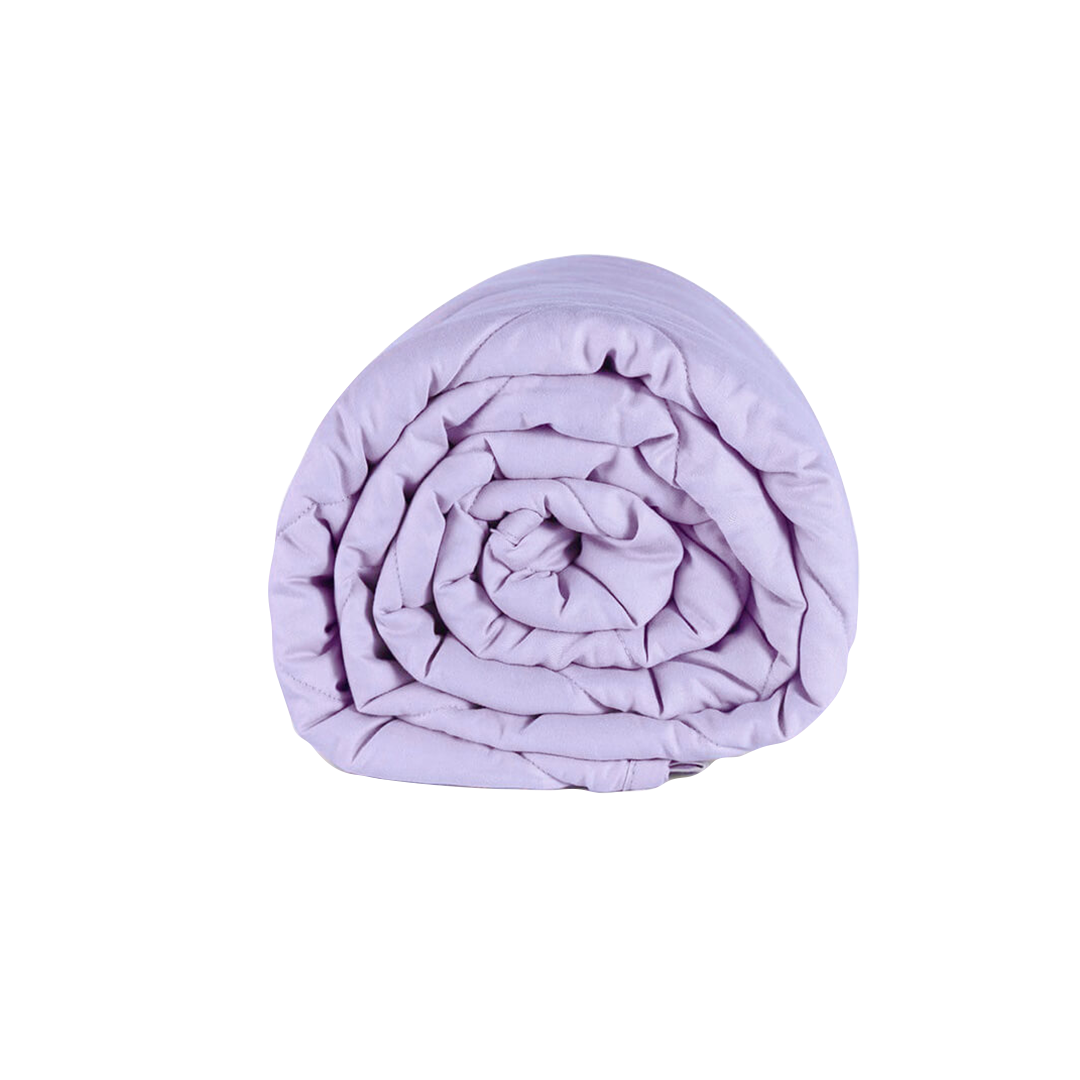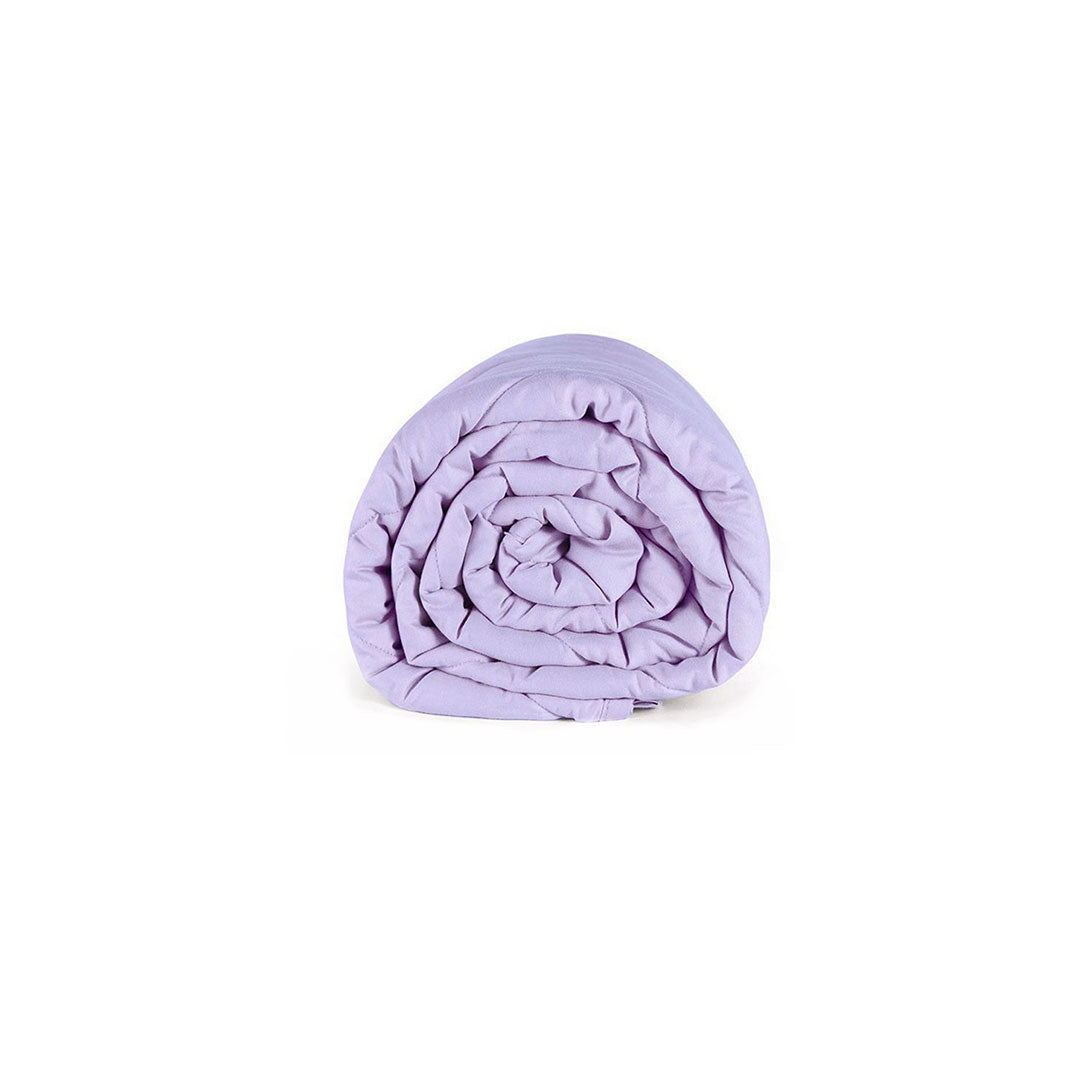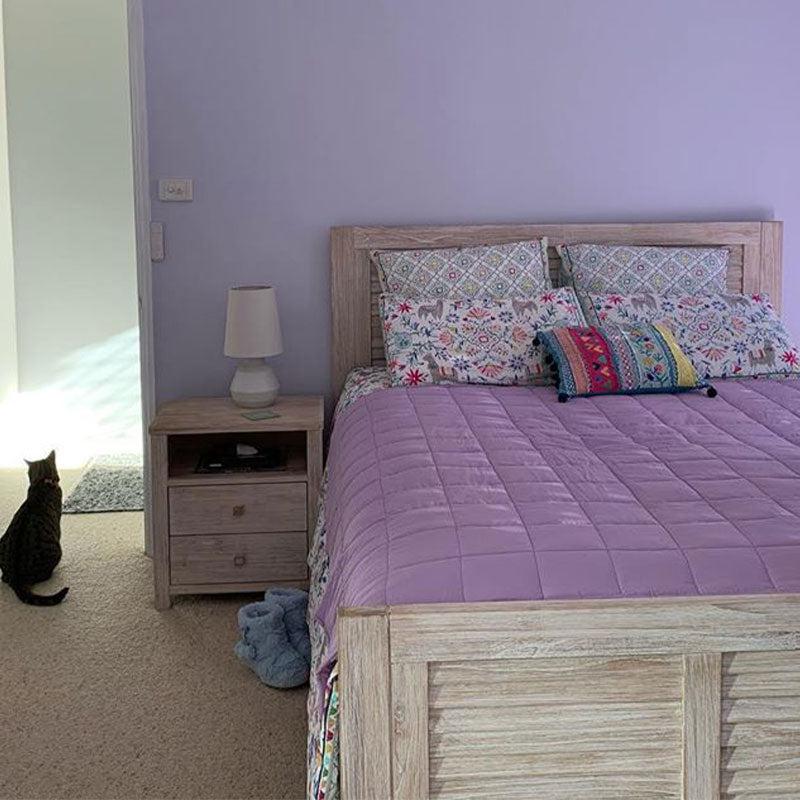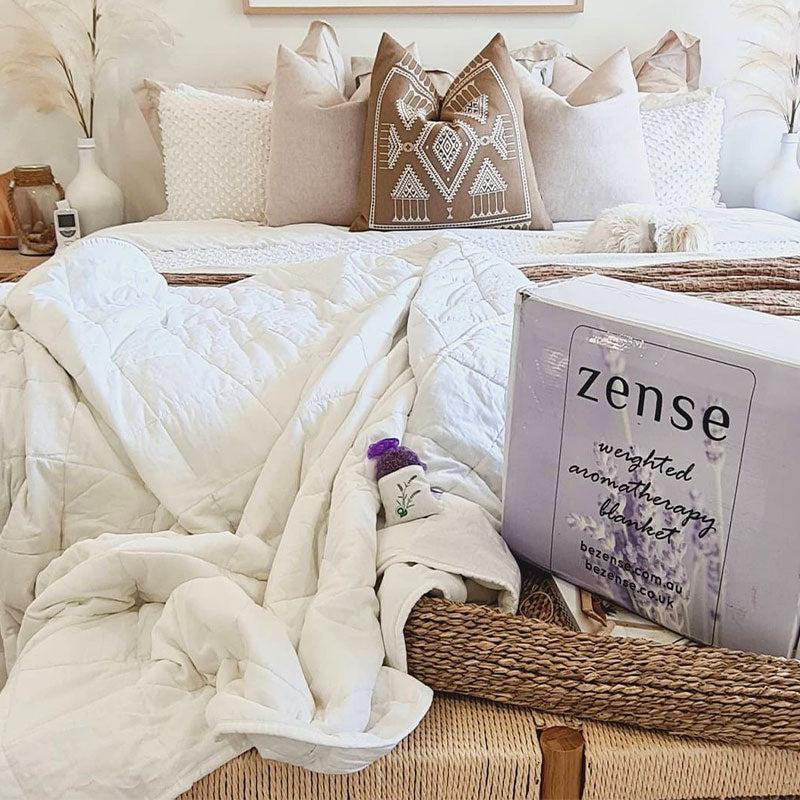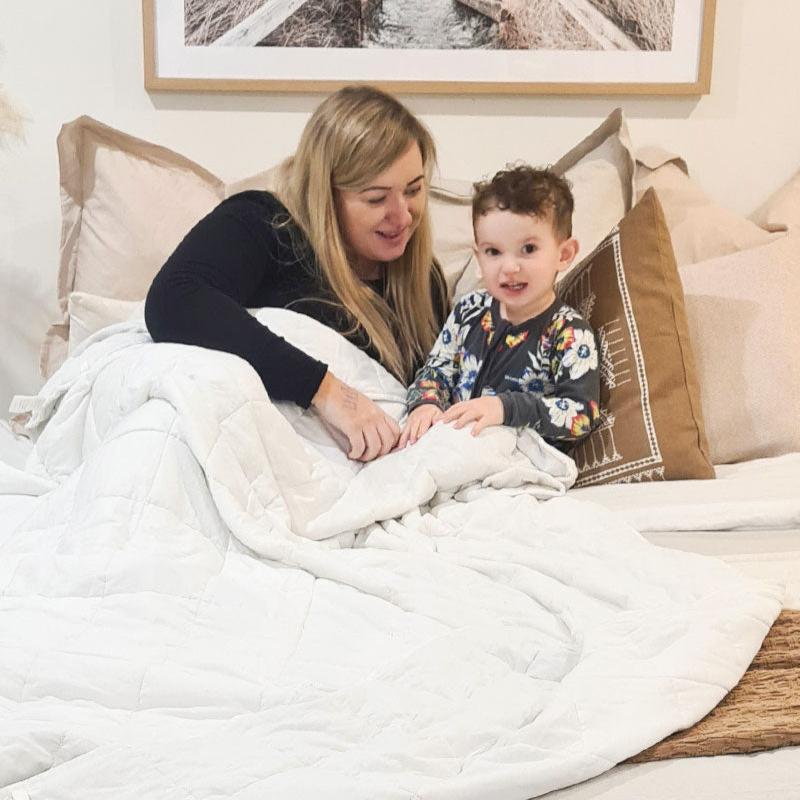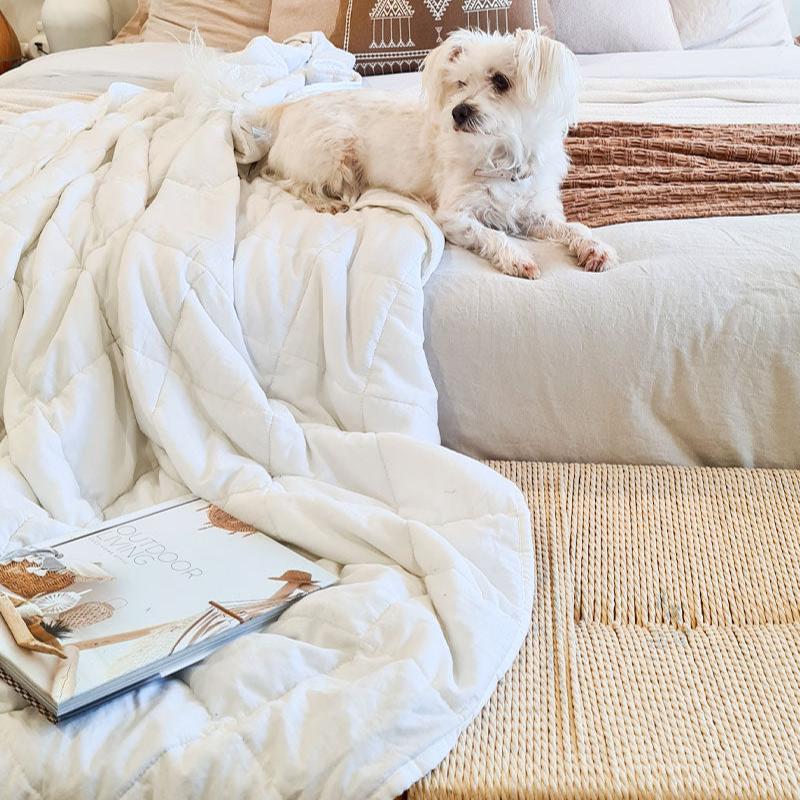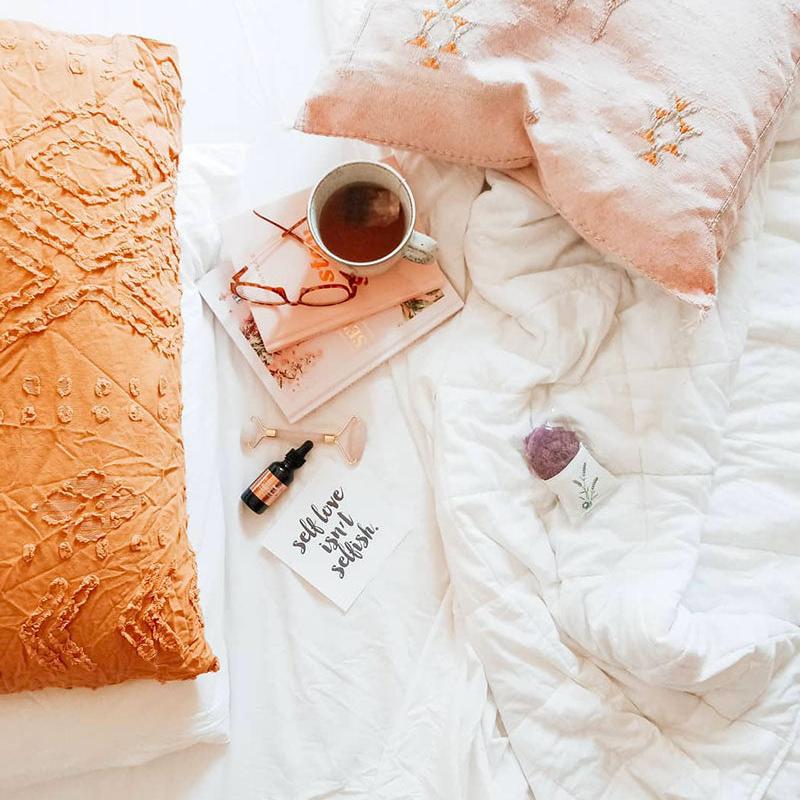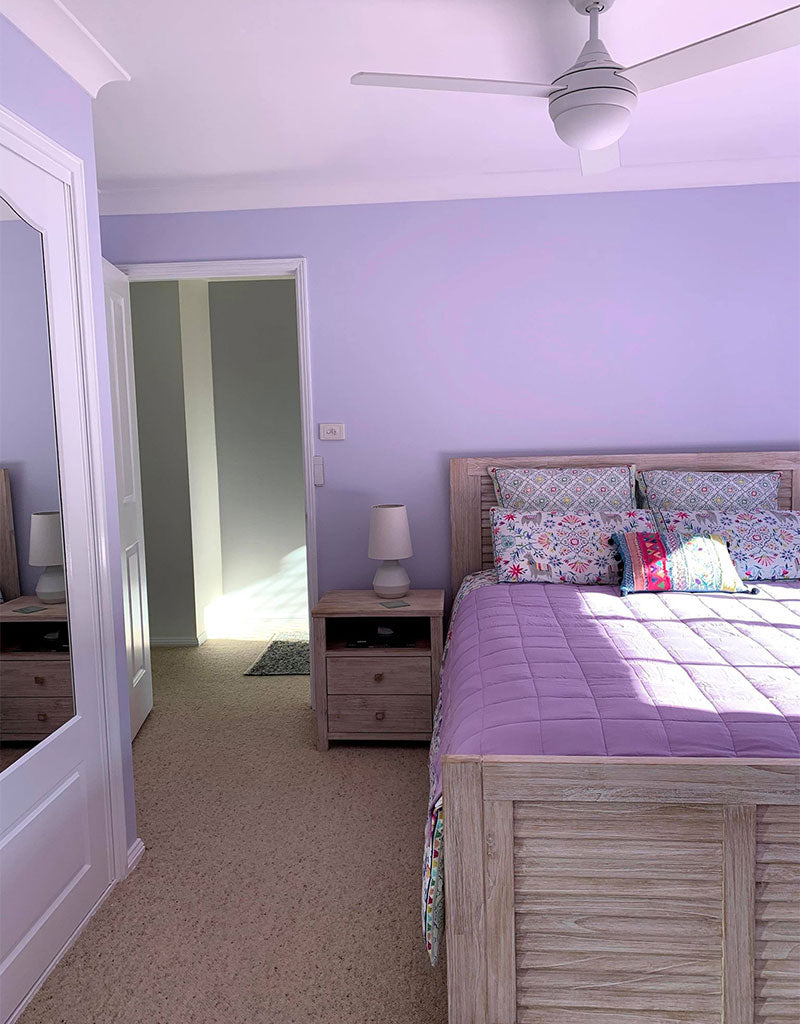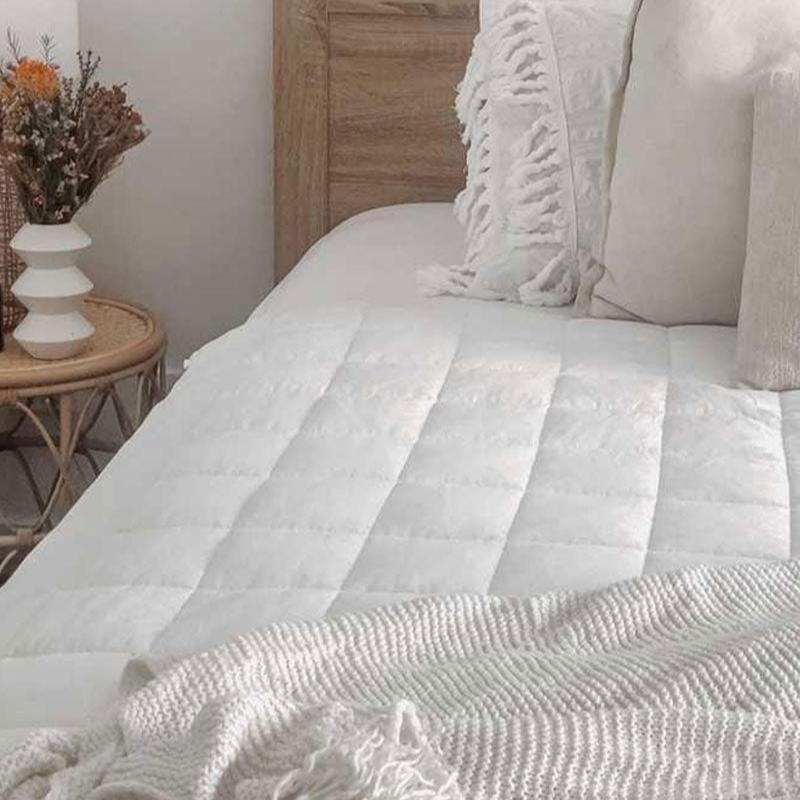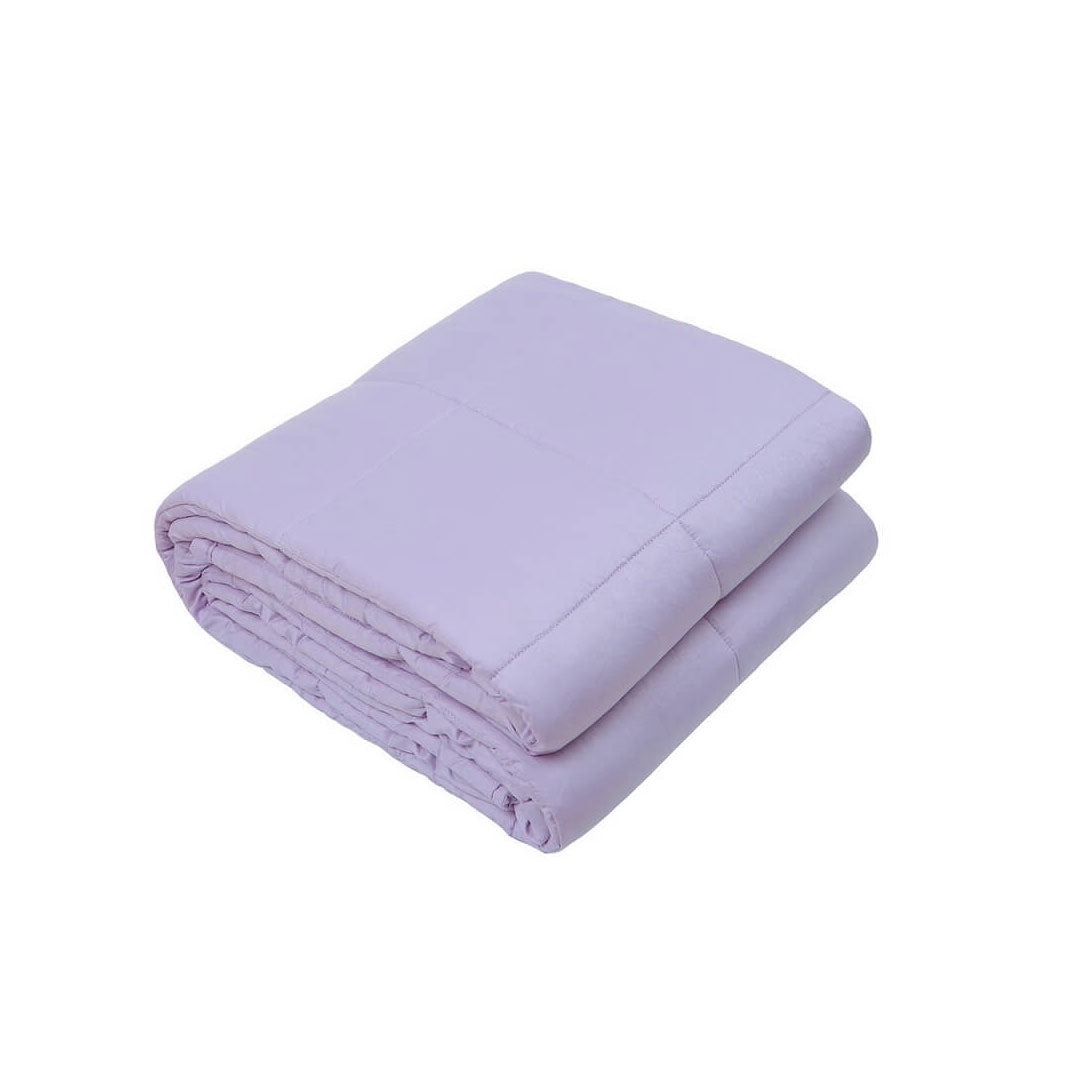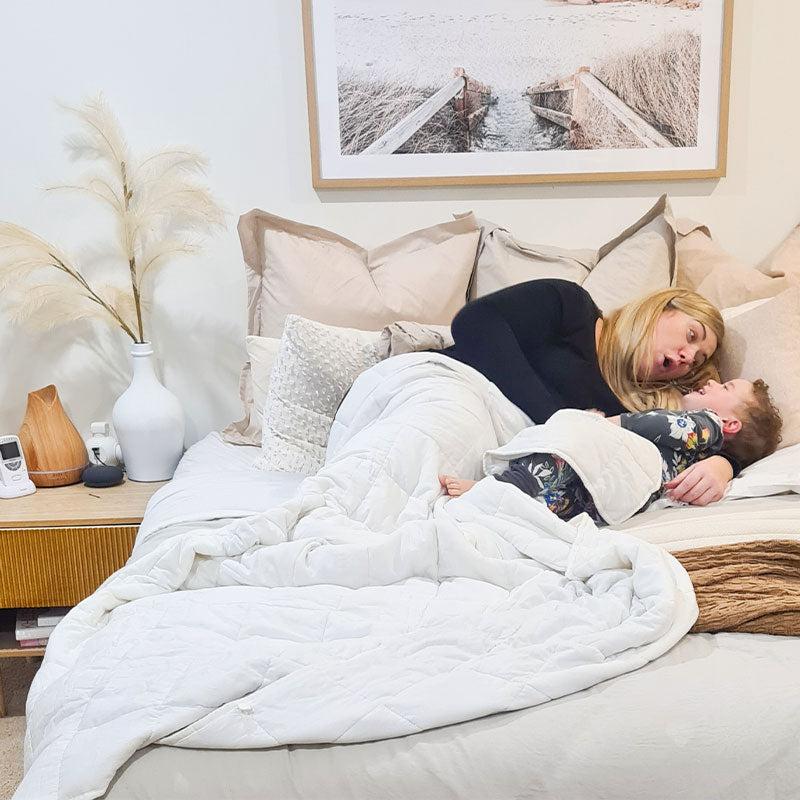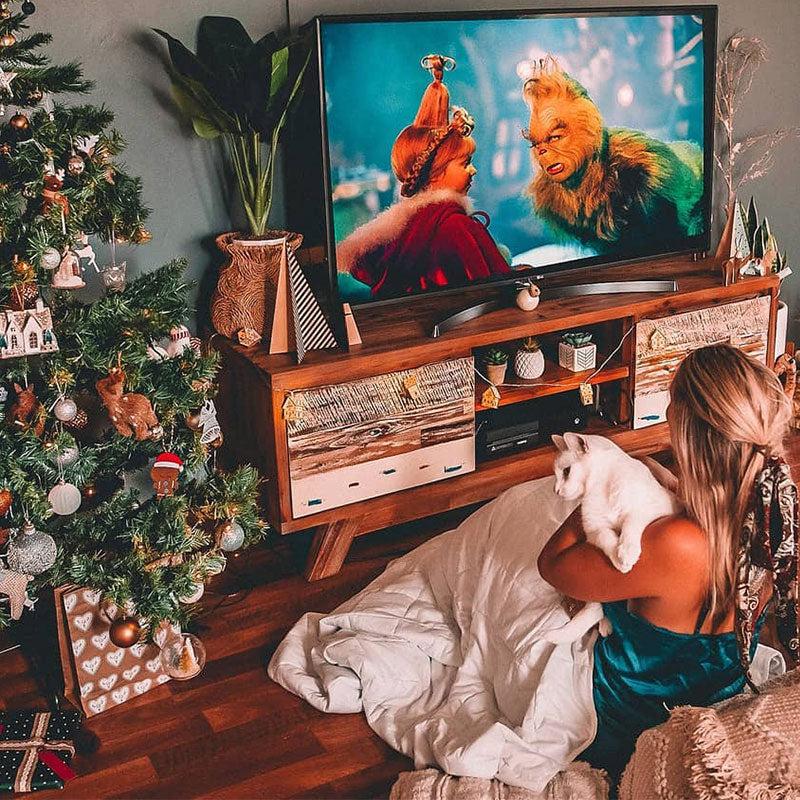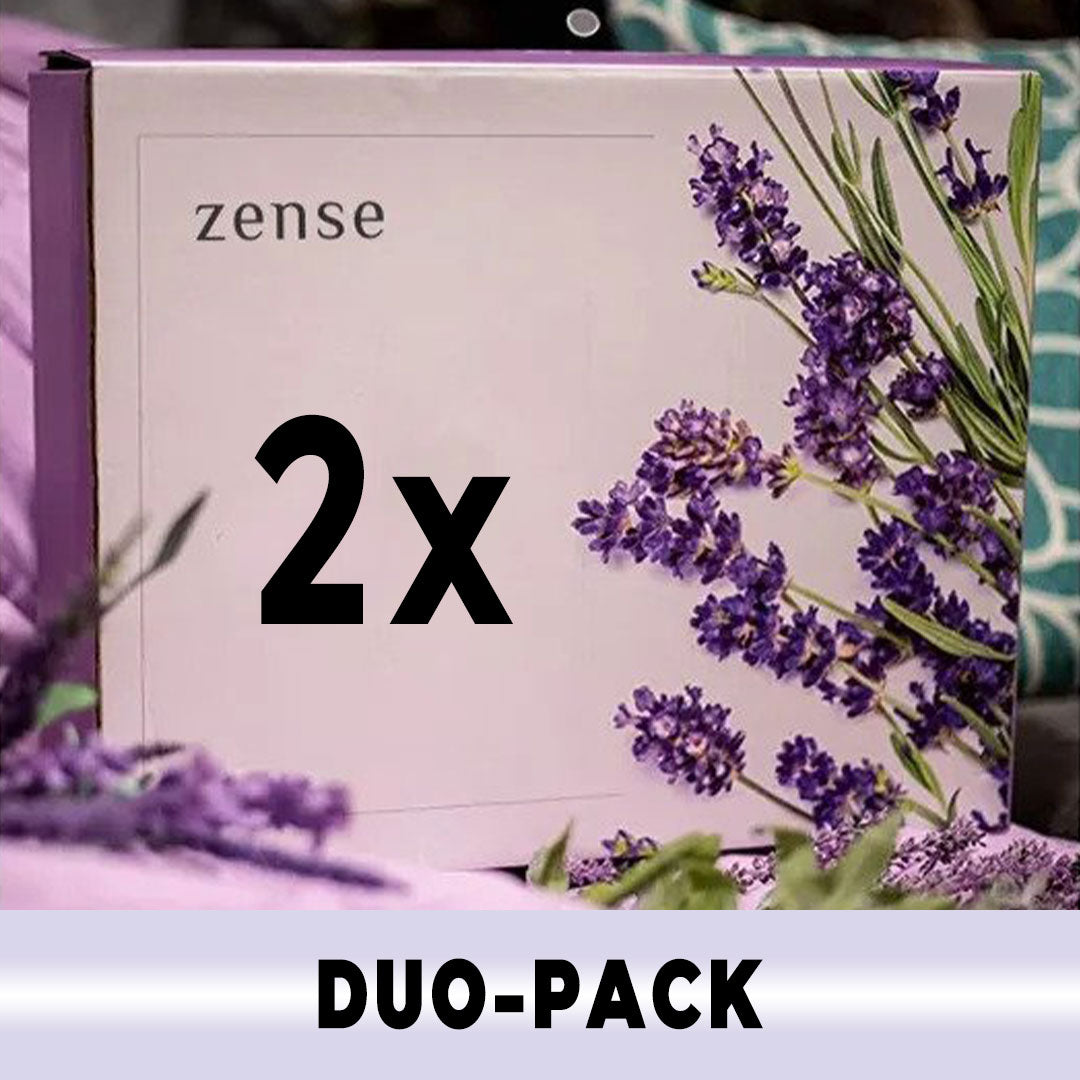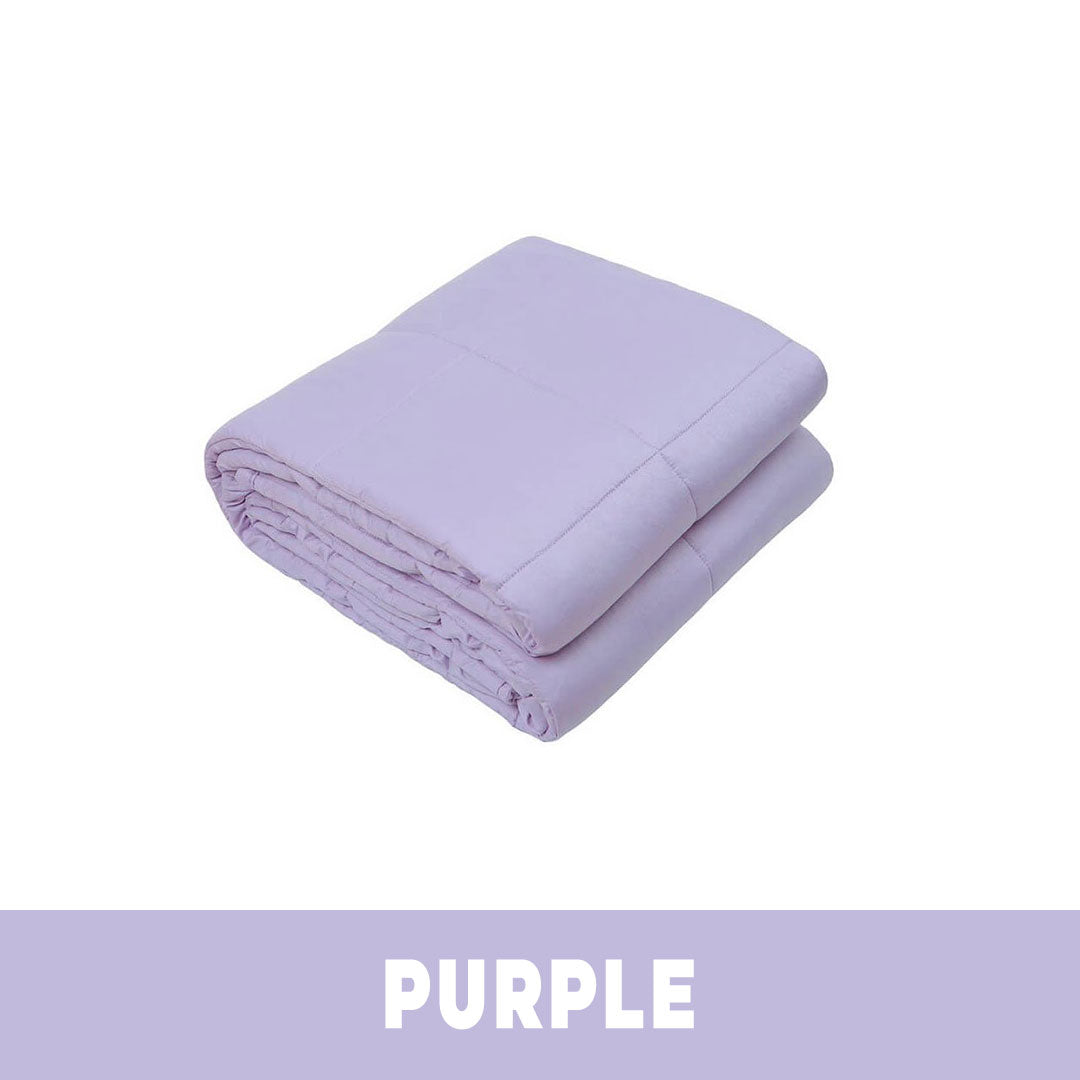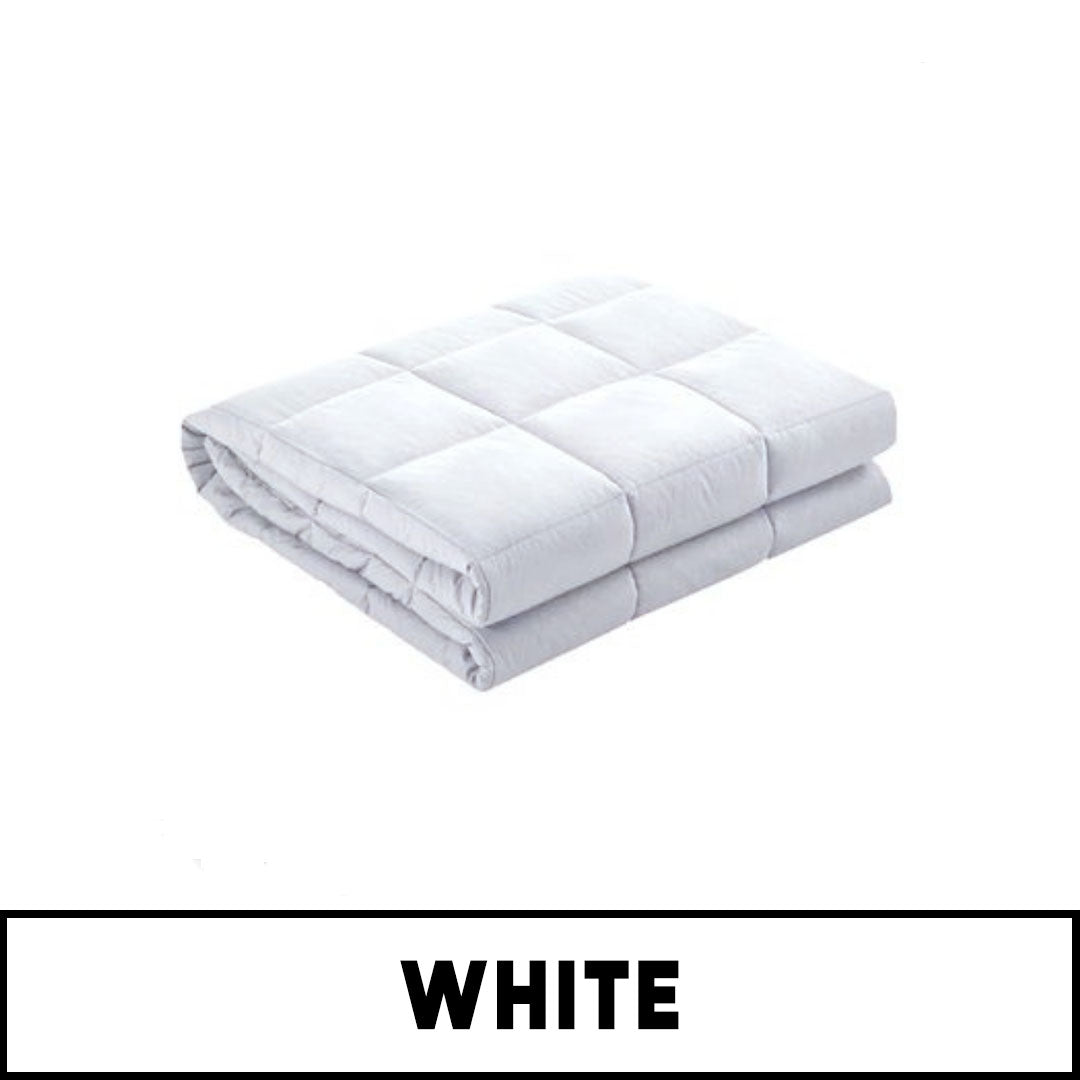 WHY OUR BLANKETS ARE INFUSED WITH LAVENDER
Made with the world's finest Organic Lavender from Bulgaria. and filled with weighted glass beads, the Zense Scented Blanket will help to reduce insomnia symptoms for people with anxiety or depression. At 6.8KG and 60x80inches it suits most adult body types, it is designed to relieve stress and create a sense of calm. Not to mention - Our Lavender scent lasts for ages!
HOW WE CRAFT THE PERFECT WEIGHTED BLANKET
1. Step 1 is to ensure we have the perfect extra weight - 10% of your body weight.
2. Thousands of glass micro beads are then perfectly evenly weaved into the blanket.
3. Now, the star of the show - we add a layer or organic Bulgarian Lavender that helps to calm your anxieties and battle insomnia.
4. Lastly, the entire blanket is wrapped in high quality cotton to keep you comfy all night long.
5. Our blanket is packed perfectly and shipped out for you and your loved ones to enjoy 💜
A WEIGTHED BLANKET FOR BOTH DAY AND NIGHT?
FAQ
What is the blanket actually made of?
Our Aromatherapy Blankets are made out of Cotton, Polyester and Glass Beads, with a layer of 150 grams of dried lavender. NO chemicals. NO additives. JUST lavender!
How long does the lavender scent last?
The fragrance usually lasts 1 to 3 years, depending on how often you wash it 🙂 We are also in the midst of developing a product that will allow you to remove the lavender before washing your blanket.
What are the blanket's dimensions and weight?
Size: 152.4 cm x 203.2 cm (60×80 inches)
Weight: 6.8 Kg (15 pounds)
How do I wash the blanket?
Dry clean or hand wash with unscented laundry detergent.
Is the blanket safe for kids?
The adult's blanket is generally safe for children. However we wouldn't recommend it to a toddler or a young child, since it would be too heavy on him. For proper use, the blanket should be around 10% of the person's body weight.
Is it safe for my pet to sleep on top of the blanket?
Lavender is one of the most nonirritant essential oils, so it might be fine for the pet to sniff.
But if your pet is a chewer, or tends to chew and destroy things when anxious, they could easily swallow the beads and ingestion of the beads or part of the blanket can become a medical emergency due to blockage in the GI tract, so be wary.
Do you provide blanket covers?
We do not have that option at the moment, but due to popular demand, our product development is already looking into this so we can add the product in the next future. Stay tuned!

#Froothie9200A
Blend, Snap, Post!
We want to see all the amazing creations that you have made in your Optimum 9200A blender. Don't forget to tag us on Facebook or Instagram, or hashtag your photo with #Froothie9200AWe also send out spontaneous prizes to creators of our favourite content, so don't miss out and get blending today.