Optimum 600M - Best Compact Cold Press Juicer - 2023 Award Winner
Get a Portable Blender To Complement Your 600M
Start Blending on the go with the Nutriforce Mini 500ml portable blender!
Total price:
$343.00
$438.00
The Optimum 600M Juicer includes:
30-day money-back guarantee
1 x Optimum 600M Cold Press Juicer
1 x Juicing Screw (Auger)
1 x 600ml juice cup + 1x residue cup
Fine Strainer for Juice, Nut Milk and more
Blank Strainer for Ice Cream and Sorbet
Cleaning Brush and Tamper
24x7 Support & Warranty
100 Juice recipes ebook (PDF version)
Comprehensive Warranty
WHAT CAN THE OPTIMUM 600M MAKE?
Green Juice
The Optimum 600M is an expert at making the highest quality green juice you'll ever find. From celery juicer to grape juicer, the 600M proves to be the best juicer. Celery, Wheatgrass, Spirulina, Kale, Spinach, and more - no match for the 600M. Your slow juicer instantly turns these hard-to-juice vegetables into juice in just a few seconds.
Fruit Juice
In the same way the 600M slow press juicer produces incredibly green juice, it also has the ability to juice any other kinds of fruit and vegetables that you throw into it. Whether you're looking for fresh carrot juice, apple juice, orange juice, watermelon juice, mango juice, tomato juice or beetroot juice, there is nothing the 600M juicer presser cannot handle.
Homemade Nut and Soy Milk
Enjoy homemade Nut and Soy Milk with the help of your best juicer Optimum 600M. Simply soak your nuts or beans overnight, drain them and then process them in your 600M with filtered water. Instant Nut and Soy Milk, free from preservatives and additives.
Frozen Fruit Sorbet
With the help of the blanket strainer attachment, you'll be able to make guilt free frozen fruit sorbet. Simply feed frozen chunks of Banana, Grapes, Pineapple, Mango or any other fruit into your Optimum 600M Cold Press Juicer and you'll have instant fruit Sorbet, ready to enjoy at any time of the day.
Milkshakes
Blend your own silky-smooth milkshakes with fresh fruits or other favourite ingredients with the Optimum 600M Cold Press Juicer.
Baby Food
Why buy expensive baby food filled with chemical ingredients? The Optimum 600M Cold Press Juicer allows you to make your own baby food with healthy and nutritious ingredients your baby will love.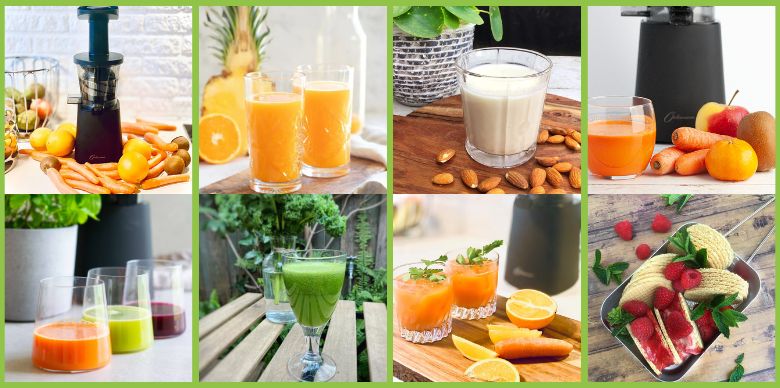 #optimumjuicer
Juice, Snap, Post!