Optimum 600XXL - The Best Cold Press Big Mouth Slow Juicer
Colour
Warranty
5 year domestic on parts & 25 years on motor
The Optimum 600XXL Juicer includes:
30-Day Money-Back Guarantee
Juicer Motor Base
On/Off/Reverse Switch
Juicing Screw (Auger)
1000ml Juice Container with Filter
900ml Pulp Container & 800ml Juicing Cup
Tamper (Pusher)
Comprehensive Warranty
24x7 Support & Warranty
100 Juice Recipes Ebook 
WHAT CAN THE OPTIMUM 600XXL SLOW JUICER MAKE?
Green Juice
Expertly transform your green veggies like celery, kale, wheatgrass, spinach, and cucumber into vibrant green juices with the Optimum 600XXL cold press juicers slow extraction process.
Fruit Juice
Create fresh fruit juices easily with Optimum's top juicer the 600XXL designed with an extra wide feeding chute that can juice apples, oranges, watermelons, mangoes, tomatoes, lemons, limes, berries and so much more by extracting the essence of each fruit and preserving their vital nutrients.
Vegetable Juice
Make nutrient-rich veggie juices with Optimum's best juicer Australia has seen, the 600XXL which boasts a powerful 250-watt motor capable of crushing kale, carrots, beets, cabbage, spinach, celery, cucumber, ginger and more into vitamin-packed juices.
Detox Juice
Cleanse the body of toxins and enhance your well-being with the Optimum 600XXL fine juicing strainer which can make rejuvenating juices packed with the goodness of lemon, ginger and turmeric to give your health a natural boost!
Hydration Juice
Stay refreshed and keep your hydration levels in check with the help of the Optimum 600XXL that can whip up juices made from water-rich ingredients like watermelon, cucumber, oranges, lemons, and mint, ensuring you stay perfectly refreshed and revitalised.
Nut Milk
Produce creamy and nutritious nut milks with the Optimum 600XXL's fine strainer by grinding and extracting the essence of almonds, cashews, pecans and hazelnuts while maintaining their natural oils and flavours.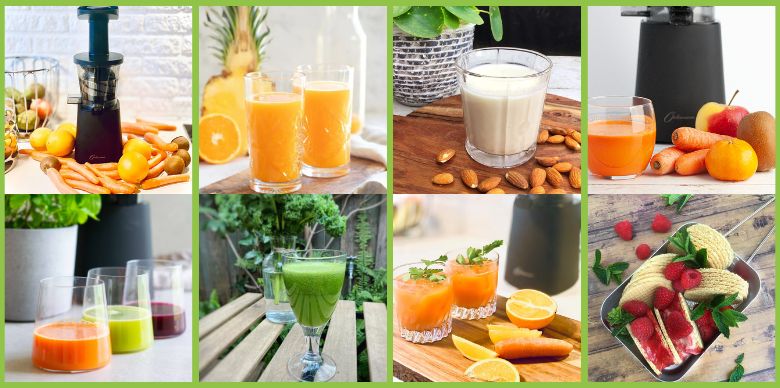 #optimumjuicer
Juice, Snap, Post!