Nutriforce 2.0 Extractor & Optimum 600M Bundle
Colour Nutriforce 2.0
Colour 600M
Warranty
1 year domestic (Nutriforce) + 5 years on motor and parts (Optimum 600M)
2 years domestic (Nutriforce) + 5 years on motor and parts (Optimum 600M)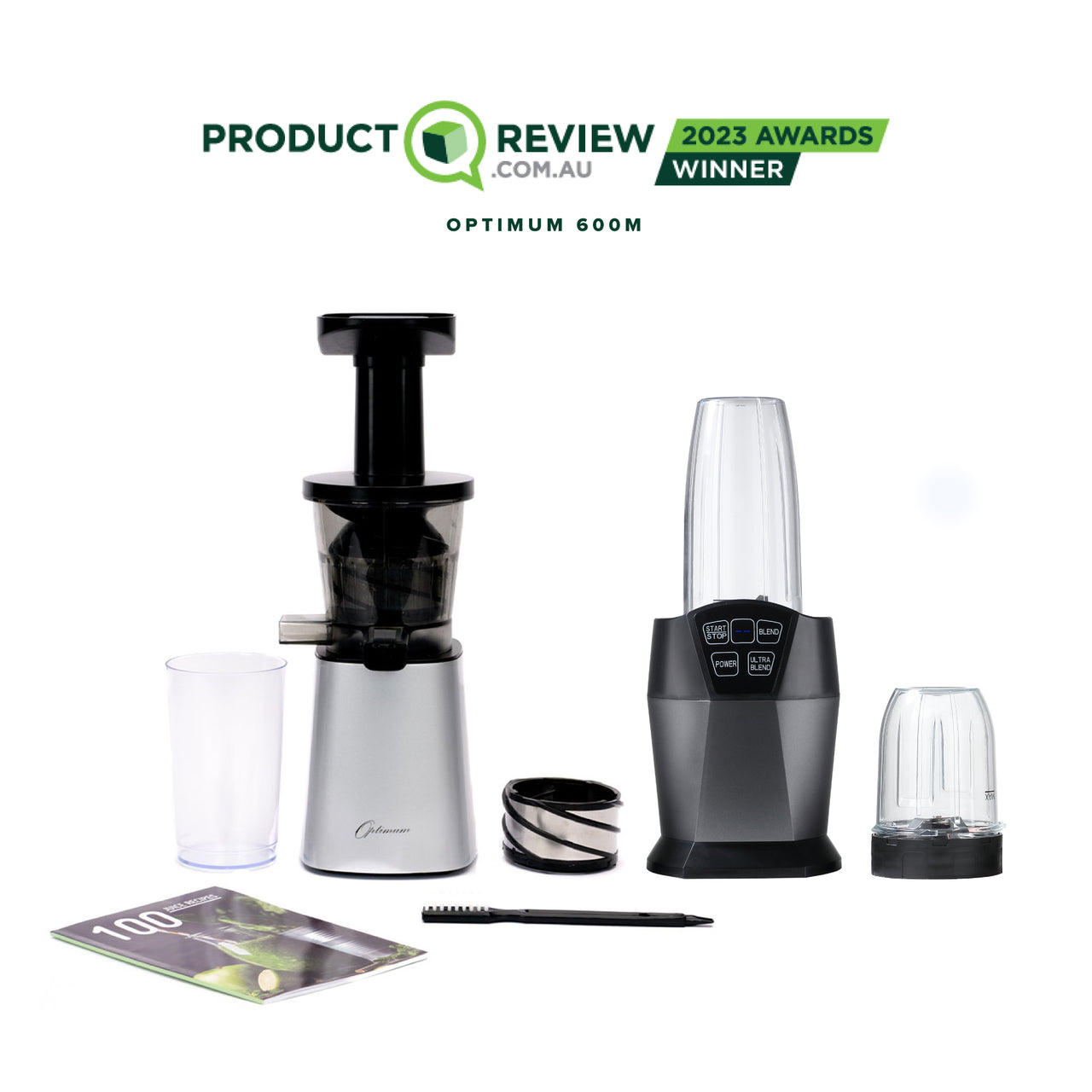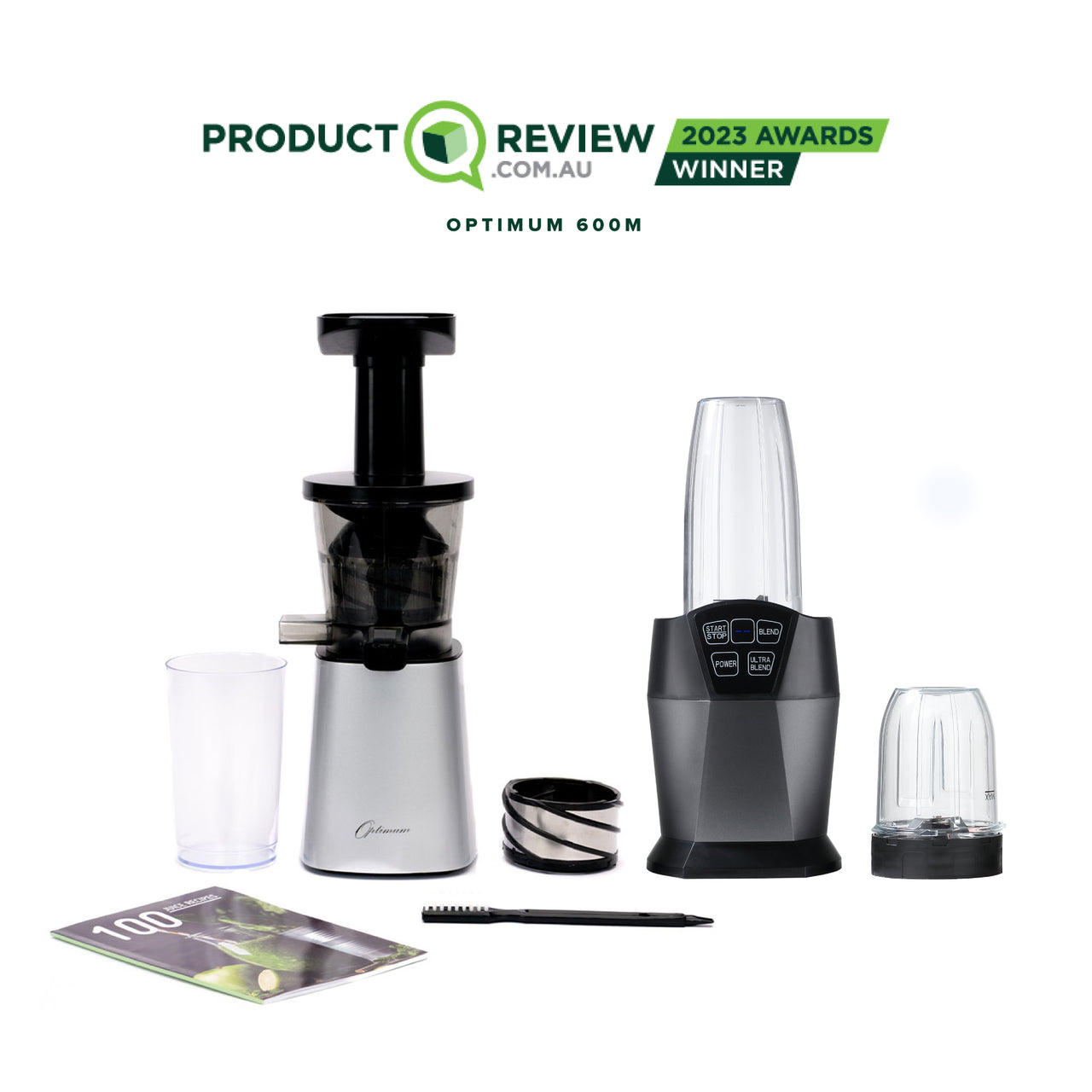 The Optimum 600M Juicer includes:
30-day money-back guarantee - including return shipping costs
1 x Optimum 600M Cold Press Juicer
1 x Juicing Screw (Auger)
1 x 600ml juice cup + 1x residue cup
Fine Strainer for Juice, Nut Milk and more
Blank Strainer for Ice Cream and Sorbet
Cleaning Brush and Tamper
24x7 Support & amp; Warranty
100 Juice recipes ebook (PDF version)
Comprehensive Warranty
THE OPTIMUM NUTRIFORCE INCLUDES:
30-day money-back guarantee
Motor base with control panel
800ml Tritan BPA-free cup
400ml Tritan BPA-free cup
Extractor blade
Grinder blade
Sip & Seal Lid
Storage Lid
24x7 Support & Warranty
Comprehensive Warranty

#Froothie9200A
Blend, Snap, Post!
We want to see all the amazing creations that you have made in your Optimum 9200A blender. Don't forget to tag us on Facebook or Instagram, or hashtag your photo with #Froothie9200AWe also send out spontaneous prizes to creators of our favourite content, so don't miss out and get blending today.